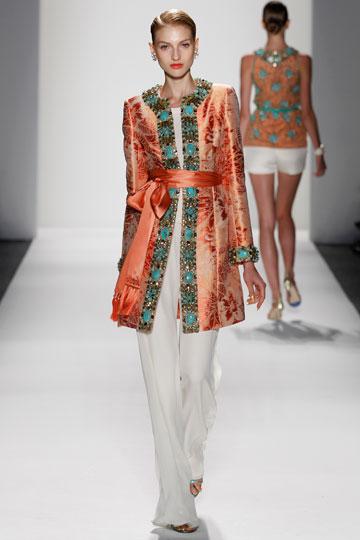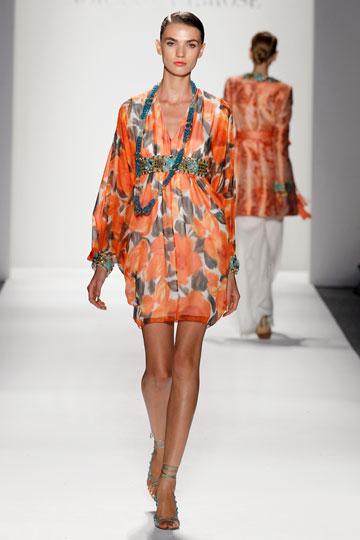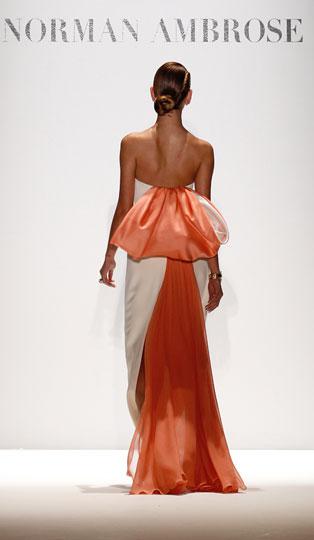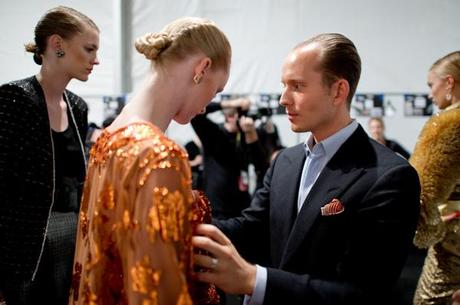 While in Houston, I had the pleasure of meeting Mr.Norman Ambrose.  He is a sweetheart, and obviously incredibly talented.  He was at NM doing a trunk show for his fall 2012 line, which was inspired by old Russia.  I never thought I would think of that time period and place and invision a line, but once you see  his line you have a "oooh that is so perfect" moment.  He started is line in 2008, and is already a commonly known high fashion name.  Norman had a NM employee with him trying on pieces for customers to see the fit.  There was this one coat I could not stop looking at  that was a deep red with fur along the bottom, cannot wait until it comes out officially and I can share with you all!  Everything is hand made in New York with high end materials from Europe. 
What other way is there to do it??
Sadly no picture of the two of was taken, but it was such a pleasure to get to meet and talk to him. 
Images are from his Spring 2012 line!