*I want to write an initial disclaimer, this will be about bras.  I will be discussing my own personal bra size.  You have been warned.*
So...  who has been fitted for a bra before?  Until Saturday, I thought I knew my bra size.  Before I give everyone the big reveal, I do want to talk about an amazing service at Nordstrom's.  They are opening a brand new store at The Mall at Green Hills here in Nashville.  This weekend they gave a sneak peak of their lingerie department for any female willing to be fitted by one of their fit specialists.  These fit specialists will be a staple to the Nordstrom lingerie department and they know their stuff.  Did you know that 8 out of every 10 women are wearing the wrong size bra?  At Nordstrom's their fit specialists take you into a private fitting area and measure underneath your bust, then they bring in their most basic bra in your correct size.  Nordstrom's carries lines from DKNY, Betsey Johnson, Kensie, Calvin Klein, Chantelle Intimates and Hanky Panky just to name a few.  They also carry a huge variety of sizes from 30AAA to 44J, and literally every size in between.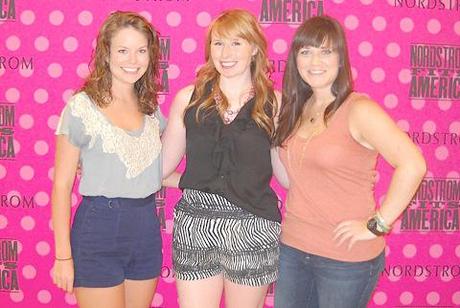 I took a few friends with me and we all had such a blast!  I walked in wearing a 34B bra which even I'll admit is not even my right size.  I bought it way too long ago and to be honest it never really fit me, I just thought it was pretty and it looks great if I am wearing something that is semi-sheer and black.  However, to be honest, it barely even covered my breasts.
Once our sizes were revealed I was shocked how off I was on my size.  We played around with some different styles and silouettes.  The fit specialists even put us in the DKNY Super Glam bra.  It increases your bust size by two cup sizes and is meant to give an augmented look.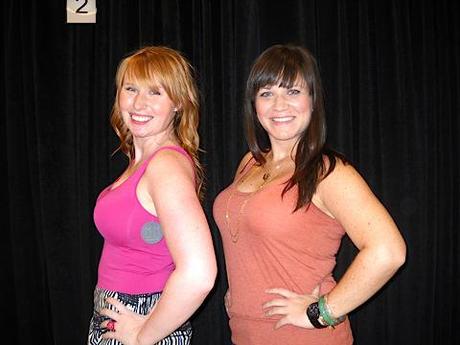 We could not stop giggling at how ridiculous we both looked.  Who needs a boob job when you can just buy what we were calling the "Vegas bra"?
At the end of the day, we all walked away with new bras, and I even threw out my old ill-fitting one.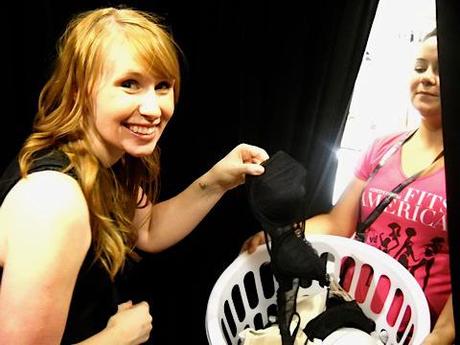 After trying on tons of bras and even going up another size from the original new size, I finally settled on a beautiful underwire demi bra from Chantelle Intimates and a pair of black Hanky Pankys too match.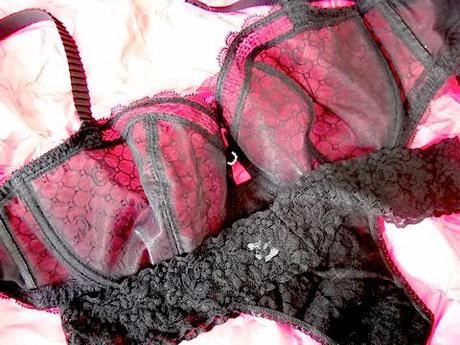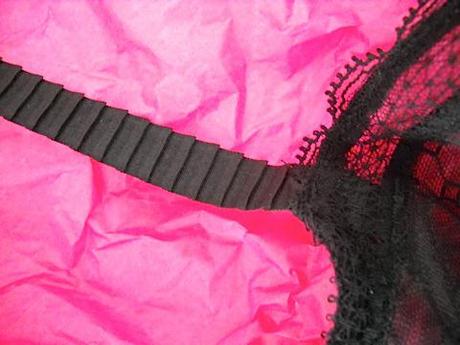 I absolutely love the detail on the strap.  It is just so pretty!  And the fit is amazing.  I now feel incredibly supported in my new size bra.  So what size did I end up going up to?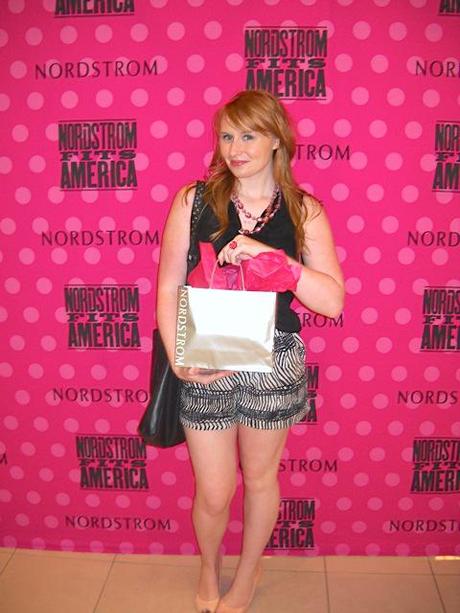 A 32DD.  
I was wearing a band size too big and cup sizes that were 3 sizes too small.  I am still so shocked when I put my new bra on and how amazing it fits.
Nordstrom at The Mall of Green Hills opens on Friday September 16th.  As that date approaches, I will definitely share some of the festivities that will be going on to celebrate the grand opening.
I did get a chance to take some shots of the lingerie department.  I cannot wait for the store to open so I can go back and pick up some more bras.  Seriously, such a great selection!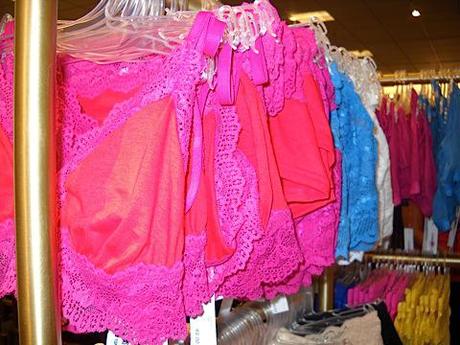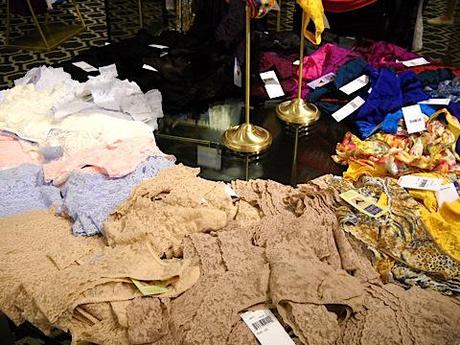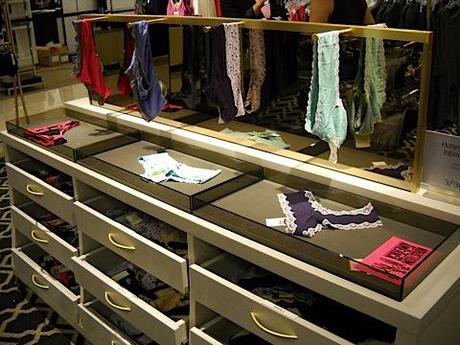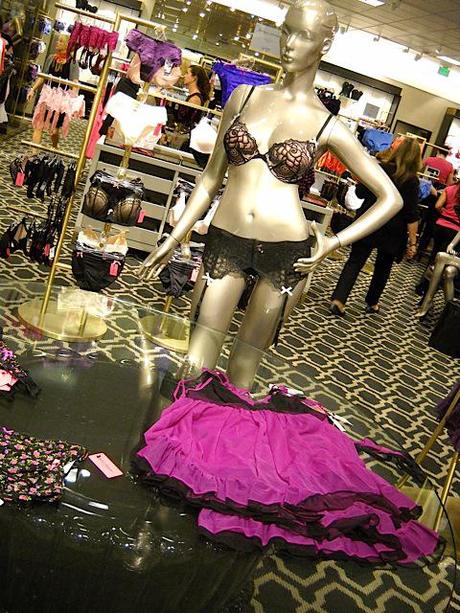 Ahh, I love Betsey Johnson anything. 


I just want to say a huge thank you to all the wonderful people at Nordstrom's that worked so hard to put this all together.  This was such an amazing event, with terrific food and drinks.  A huge shout out to Lindsey in cosmetics who did such an amazing job doing my make up for the event.  Thank you for letting me be a part of such a fantastic event!