My last nook post was back in August 2012- so let's get caught up on what I have been reading since then! I hope you're ready for this...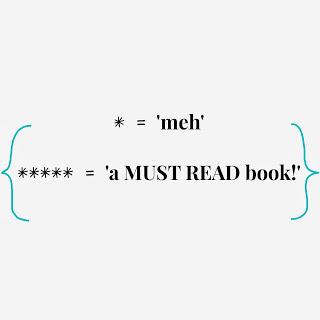 Once again I will do a bullet post with a 1-5 star rating next to each book title- just like my last book reading post found
HERE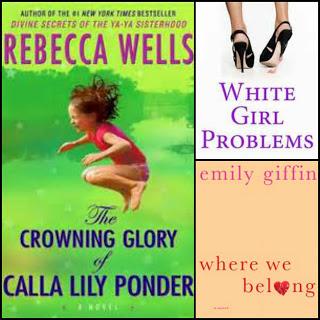 Rebecca Wells "The Crowning Glory of Calla Lily Ponder" *****

[LOVED THIS BOOK!]

Babe Walker "White Girl Problems" *****

[HILARIOUS!]

Emily Giffin "Where We Belong" **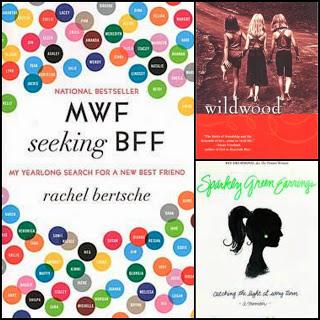 Rachel Bertsche "MWF seeking BFF" *****

[a blogger MUST READ!]

Melanie Shankle "Sparkly Green Earrings: Catching the Light at Every Turn" ****

[great mom book!]

Drusilla Campbell "Wildwood" **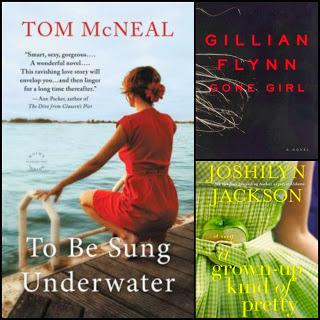 Tom McNeal "To Be Sung Underwater" *****

[LOVED this book!]

Joshilyn Jackson "A Grown Up Kind of Pretty" ***
Gillian Flynn "Gone Girl" ***

[not sure what all the hype was about this book?!]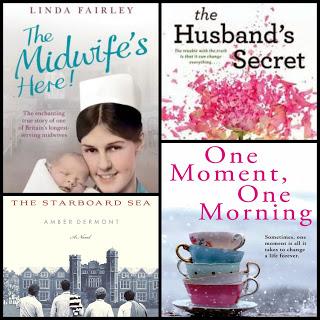 Linda Fairley "The Midwife's Here!" *****

[a memoir & SO interesting!]

Sarah Rayner "One Moment, One Morning" ****
Liane Moriarty "The Husband's Secret" ****
Amber Dermont "The Starboard Sea" *** 
If you are interested at all about why I liked/or didn't like any of these books let me know- I would LOVE to email chat about anything I have read, I'm a total #bookwormNERD Also, if you have read any of these books above, I would love to hear what you thought about them too!
CURRENTLY: I am reading Nicolas Spark's new one "The Longest Ride" so far its your typical Nic Sparks, but I love it- as usual!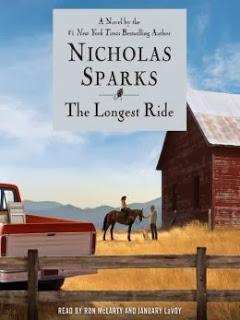 If you can't tell I am mostly a fiction reader, and LOVE a great memoir that I can "relate" to... so if you have ANY great books that I MUST read, please share!! I find that I love books that have characters all tying together in the end... and books that have stories within a story [if you do too, you will like "The Husband's Secret" & "One Moment, One Morning"]. I am not a good book series reader- meaning I always love the first or second book, but become bored by the third and usually just give up. For example, I was not a fan of 50 shades. I have only read the first book of Hunger Games and 3 chapters of the second book. I LOVED Harry Potter but only until about book four, same for Twilight- I shut the book half way through number four.  
So...it's the weekend and it's going to be COLD here in MN- which book are starting up or finishing!? 
[all book cover photos are via Google images]