This is my second New Orleans Jazz and Heritage Festival and once again I will be at all days. Here are highlights from the second day, Saturday, April 26. I plan to post my highlights for each day.
I started the day with one of my rare trips outside to a big stage to see my long time favorite, Zachary Richard. He has returned to his Louisiana roots to support saving the wetlands. His latest CD reflects this mission. Roddie Romero, another strong Lafayette musician, joined him on guitar along with a strong band.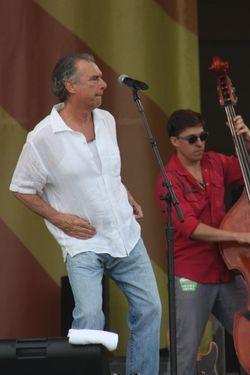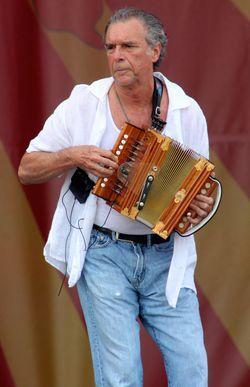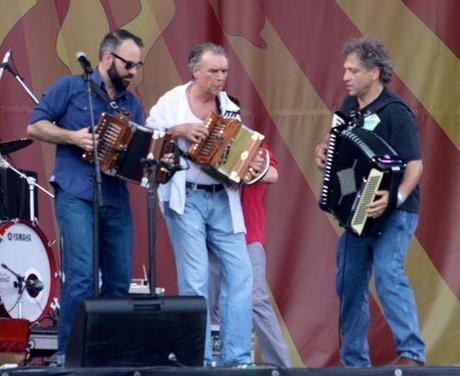 Davell Crawford
at Congo Square was next. The New Orleans piano player now lives in New York but he focused this set on New Orleans music.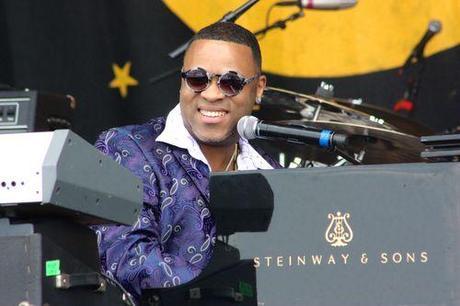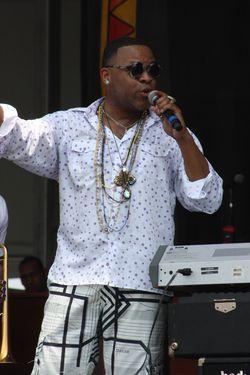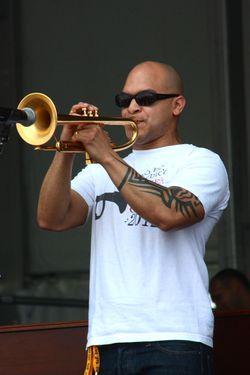 Next I went to the gospel tent to first hear the Roger Holland group who brought had a mass choir and some strong lead singers.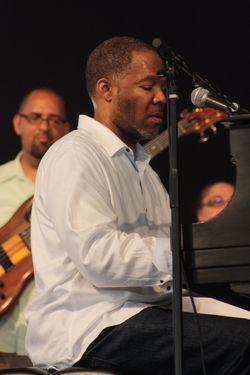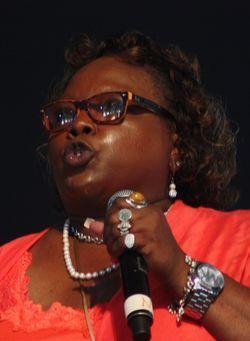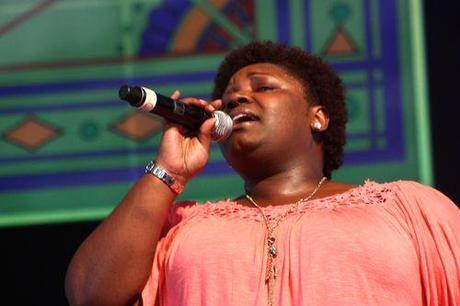 Staying with Gospel, I next heard the Boutte Family Gospel. This group of cousins included, John's sister Lillian and various cousins. They took turns with lead singing. At many stages ther eis a signer. You can see the one in a green short on the left below. He was very energetic keeping up with the music.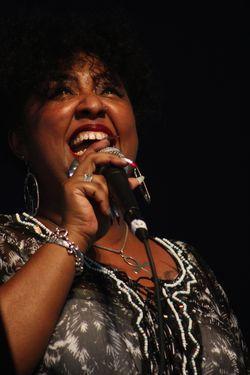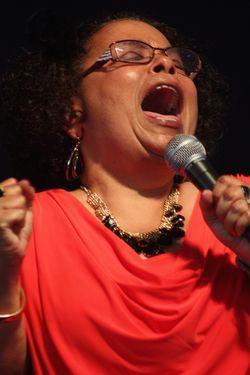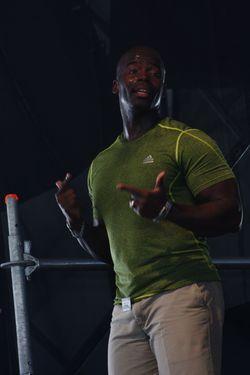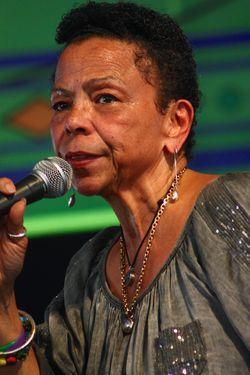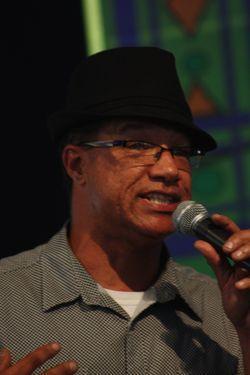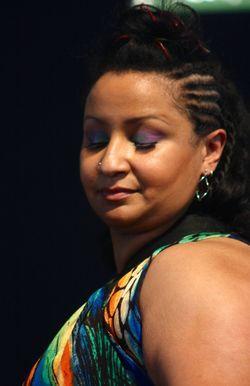 Then I went to the Jazz tent to hear
Rene Marie
do a tribute to Eartha Kitt. I was the strongest performance of the festival up to then.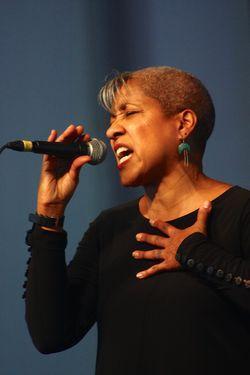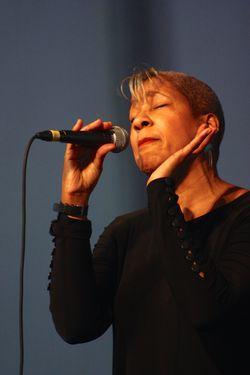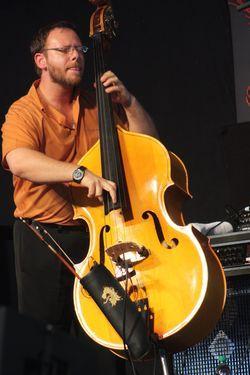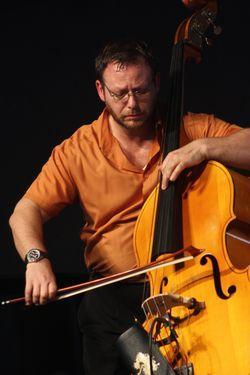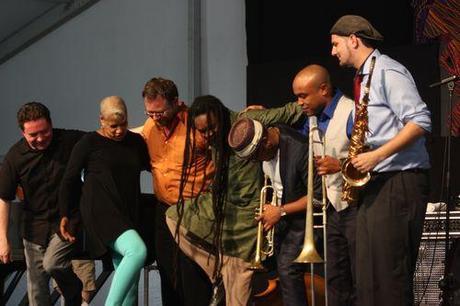 I stayed to hear some of
Branford Marsalis
play some great music.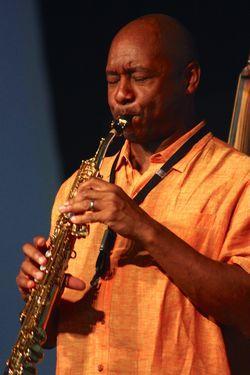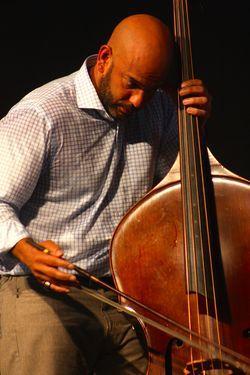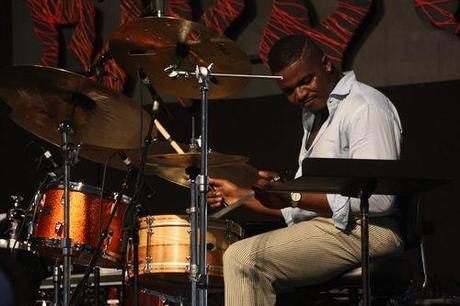 Then I briefly stopped by
Boz Scaggs
as he did some of his classics helped with a very powerful female singer.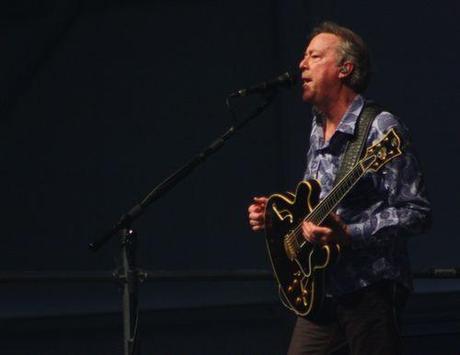 The day ended with the 101 Runners, a Mardi Gras Indian funk band fronted n=by Big Chief Juan Pardo and backed by such strong new Orleans musicians as June Yamagishi on guitar, Jimmy Carpenter on sax, and Chris Jones on bongos.