Nokia in talks to buy Alcatel-Lucent, BBC reported. Nokia's attempt to buy French rival Alcatel-Lucent is a deal that could create a European telecoms equipment group worth over €40bn (£29bn).
In a joint announcement, the two companies said there could be "no certainty at this stage" that the discussions would result in a deal.
But a merger for two of the industry's weaker players would be attractive. It comes a year after Nokia sold its struggling handset business to Microsoft.
Analysts and investors suggested the deal could face potential opposition from the French government, which has previously said it sees the communications industry as strategic, and is sensitive about any potential job cuts.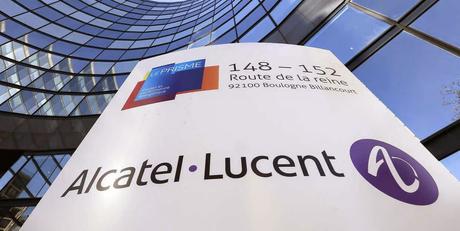 Shares in Alcatel were nearly 11% higher at €4.28 in mid-morning trading on the Paris stock exchange on Tuesday morning. Shares in Nokia fell 6% to €7.25 in Helsinki.
Nokia is valued at around €29bn, almost three times as much as Alcatel, which had a market capitalisation of €11bn based on Monday's closing share price.
Some investors expressed scepticism over the merits of the proposed deal. "They are two of the weaker players in the industry," said Clairinvest fund manager Ion-Marc Valahu.
"They could come up with some cost cuts, but just because you combine one weak player with another weak player does not necessarily mean that you will end up with a stronger player."
Source: BBC Tech