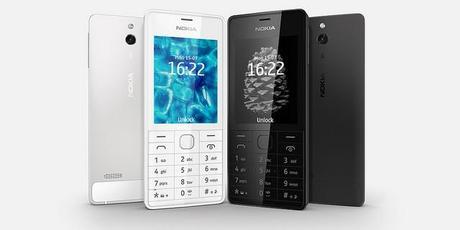 Nokia went all the way over to Russia to unveil its' latest feature phone, Nokia 515. This simple looking phone is not just another mobile phone, according to Nokia's press release, Nokia 515 features a "premium design [made with] lightweight aluminium".
Despite the phone being a mobile phone without touchscreen capabilities, Nokia 515 sports scratch resistant Gorilla Glass 2 protection. In addition to the bold and stylish design, It has an impressive 5MP camera with 2592 x 1944 resolution,  3.5G HSDPA Internet  and comes in both single and dual SIM models.
Nokia 515 will head out next month starting in Russia, Germany, Switzerland and Poland for 149 USD / 115 EUR. I'm not sure if this phone worth that price. I mean, throw in another $50 and you could get yourself a Nexus 4 smartphone, just saying. However, Nokia's Simon Baker says that this phone "will serve an audience which does not always need the complexity that a smartphone may bring".
Check out the video for a closer look.


(All the images, trademarks, logo's shown on this post are the property of their respective owners)
Roshan Jerad Perera