Everyone has been on an online forum one time or another. Chances are you didn't notice or care what the backend system serving you those pages were, and chances are other than the "look and feel" of the site you wouldn't know the difference.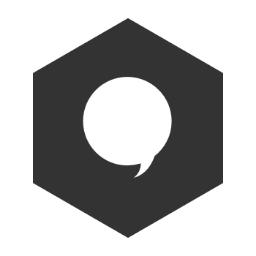 Forums are evolving now for a clean user experience with
NodeBB
Most of the forums you end up on are made with vBulletin, XenForo, phpBB, and a few other big players in the forum arena. They are bloated with tons of crap, resource hogs, and require more hosting horsepower than you really should need for simple conversations, youtube links, and photographs like 99% of the forums out there deal with. I speak from experience having setup, maintained, and admined a host of online forums in a variety of niche markets. If you are looking to build your own community and just don't want to deal with the tech side of it just Contact Me and I'm always available for new projects.
In comes NodeBB with a delightful new approach to forums and they have simplified the process of interaction where you post and read more instead of screwing around with junk features that really just hinder your participation. php and MySQL are gone in favor of .js and Redis (or MongoDB if that's your preference). A smooth user interface, quick sign-up process with Facebook, Twitter, and Google+ integration built in and social sharing all standard issue here. This is designed in 2013, not being updated from an original product from the 90s like most forums you go to today.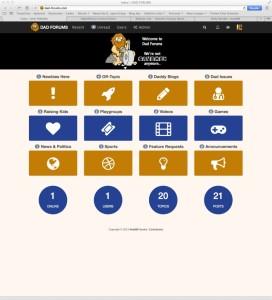 Here's what my work in progress site, Dad Forums looks like right now. In case you couldn't guess, it's going to be a forum dedicated to Dads who enjoy participating in their kids lives. Sharing info, resources, stories and all that tasty stuff. For the Dads reading this feel free to stop by and say hi!
Getting it to look like this really did not take much more than some CSS/LESS knowledge, a drop of TPL editing in dreamweaver, and a little time in photoshop / illustrator for the graphics.
The colors of category buttons are set in the ACP (Admin Control Panel) so you can change them quick, add images, or use a provided group of icons like I did. Icon colors can change with a quick click as well. You don't have to go with the default 12 categories but that number worked out pretty well for what I was doing so I left that as is for now.
Everything is MODERN. What do you mean Steve isn't everything modern? Well no. Try dragging your screen size in most other forums and it quickly becomes a mess. This is a Bootstrap based site so you can give a mobile and desktop user basically the same experience without having to add tons of code, apps that cost your members $ like Tapatalk, etc. It just works. Right out of the box.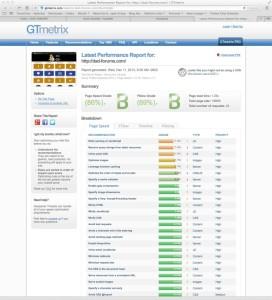 Speed is great too. It uses Redis which is memory based. The code is lightweight and designed to be agile like a fox. A simple $5 a month Digital Ocean account will get you started in no time at all. Literally 10-15 minutes from the time you decide to pull the trigger you can have a forum up, running, and already start the customization process for your new forum. The NodeBB guys have a simple walk thru guide for the total Newbie as well you can view here on their NodeBB Github page.
Take a look at the GTmetrix results for the forums right out of the box. Impressive! Easily jump into the 90′s scoring range with a few tweaks to browser cache and other performance related details you would optimize on any site. It stacks up very well against the high ticket forum packages out there.
I forgot to tell you the best part for developer types.. It's 100% Open Source and Free! Oh, you don't like messing around in the swamps of site building? No problem. NodeBB now is offering Hosted packages for those without the knowledge but the desire to build a community or add upon an existing one with a real brick and mortar forums.
Just a brief overview here.. They are still developing on a very regular basis so there will be feature changes, plug-ins are starting to filter in from the community, etc. so I will provide an update down the road with my opinions on the backend community and progress of NodeBB in general.
Happy Forum Posting!