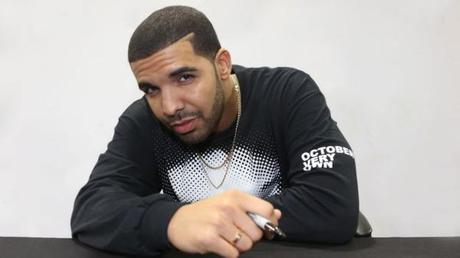 Day Number 2 of Meek Mills light skinned rant and still Drake hasn't responded. Thankfully, Drake's oldest producer Noah '40' Shebib is coming to the Candian rappers defense. Noah took to twitter to dismiss Meek Mills claims that a ghostwriter penned Drake's verse on "R.I.C.O." In a series of tweets Noah explains that yes Drake has had helped on his rap and this alleged ghostwriter recieved credit, but this shouldn't take away from Drake's accomplishment. Check out his tweets below.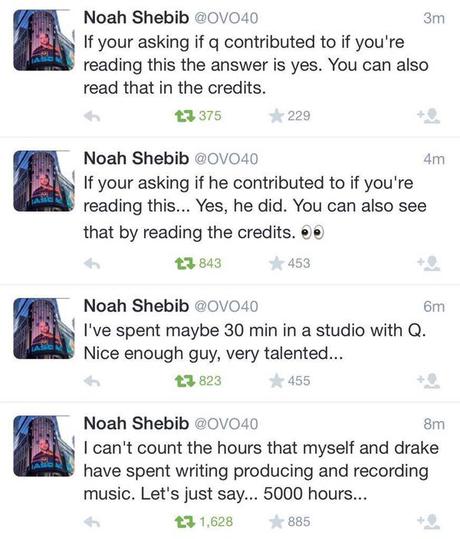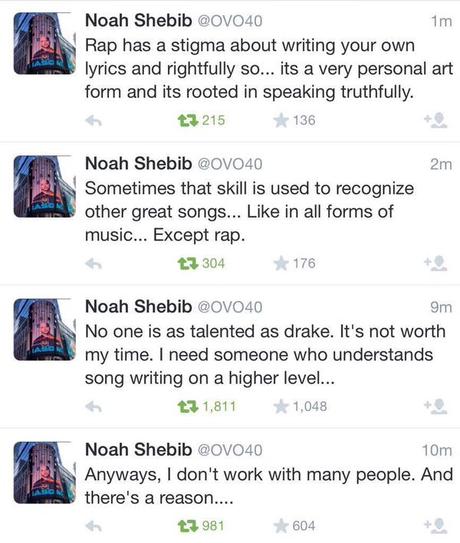 Drake hasn't responded publically about the claims, but he responded privately to  from his friend Hitman Holla, who shared the conversation on Twitter.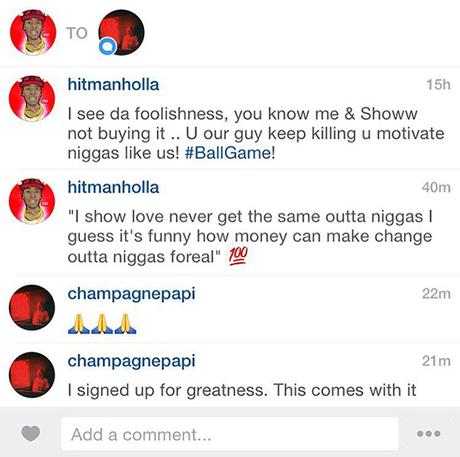 If whats his name is contributing to Drake's music by helping with his rap, I don't see anything wrong with that. In all  honesty, Meek needs a ghostwriter to help him with his music. Then maybe he can be compared to this generations greats J. Cole, Kendrick, and Drake.