Recently I've been obsessed with everything lip related. I'm loving lipgloss, lipstick, lip paints, literally anything I can get my hands on.
I saw these No7 Poppy King Lipglosses on the Boots website and I was immediately drawn to the packaging. It wasn't until I was in store, and saw them in real life, that I knew I needed them.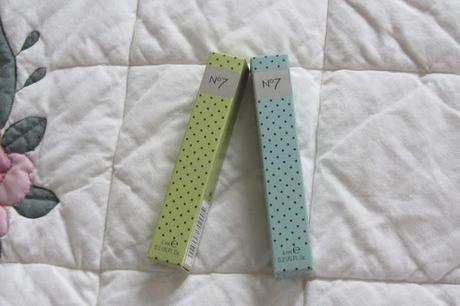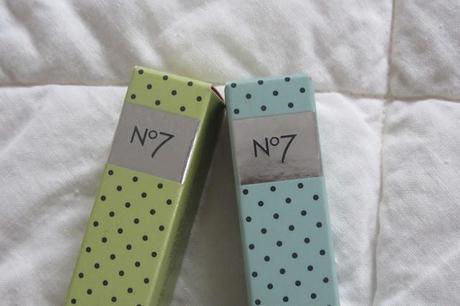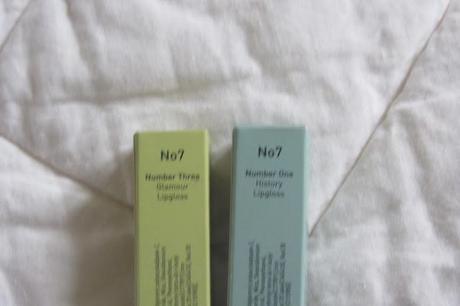 There are 7 colours available but the 2 colours that I picked up are History and Glamour. History is a classic red color so that was a no brainer. Glamour is a flirty pink shade that is completely gorgeous.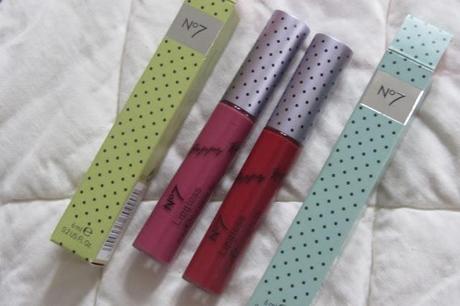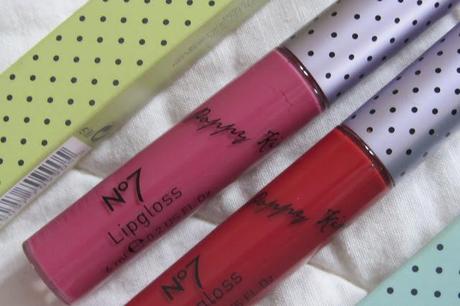 These lip colours can be worn very sheer or you can build the color for a higher impact look. Their staying power was good too, even after drinking and eating the color was still visible on my lips. They aren't sticky either, which in my book is definitely a bonus.
It may be worth noting that they smell a bit of cinnamon, which for me isn't a problem, but when my friend tried one it completely put her off.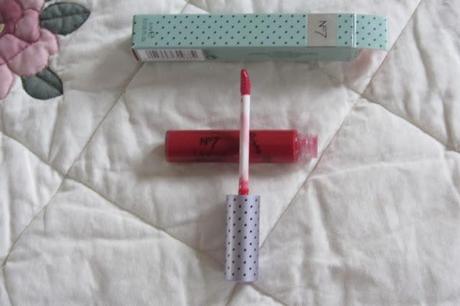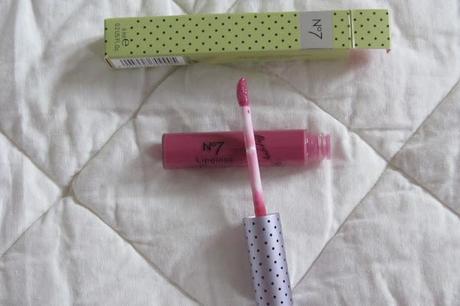 The packaging is lovely, it reminds me a bit of the Topshop packaging with the spotty lid however, at £11 they are a bit on the expensive side for a No7 product, if you consider you can pick up a MAC lipgloss up for around the £13 mark, but armed with a £5 off voucher and the 3 for 2 offer that No7 often do, it ends up being quite a steal.
Boots also have the same color range available in the No7 Poppy King Lipsticks too so it may be worth checking them out too!                                                      
                                                                                          K