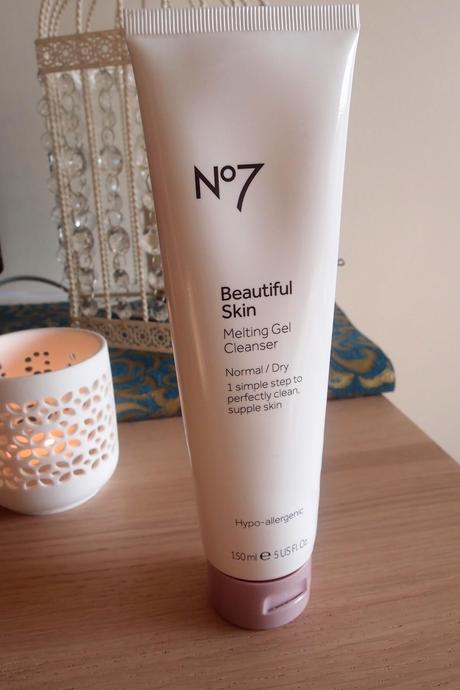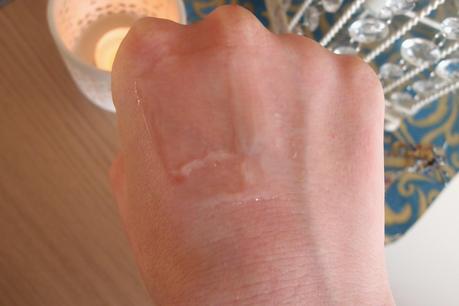 Cleansing gels are a new love of mine. They do exactly the same as your usual cream cleanser, but are like a soap. So they are super easy to use and have fantastic benefits for the skin - particularly dry skin. Since trying this, which is my mums. I am now converted and no longer use a cream cleanser.
The first thing I like about this product (like most I review) is the smell. It's one that I can't really describe, but it's very distinctive and leaves me feeling very refreshed.
Secondly I noticed the consistency, it's like an oily cream. This is a melting product, so once applied to the skin and massaged in, it turns to an oil. It is created to help dry skin behave like normal skin, and is enriched with No7s multivitamin and mineral blends to provide nutrition for dry skin, so leaves skin looking healthy and feeling beautifully soft.
Once splashed with water, it turns into a milk, so it's super easy to remove and although it's oil based, it doesn't leave skin feeling oily. As it's enriched with lots of wonderful nutrients, it helps to hydrate by locking in essential moisture, and in the long run helping to fight dry skin.
Finally, it's a hypo-allergenic product so is gentle on the most sensitive of skin types. My skin can be quite sensitive, however it soothes and nourishes any irritation, and of course removes any traces of make-up or surface dirt.
All in all a great find considering I used this as a one off at first!