The river was deep but I swam it, Janet
The future is ours so let's plan it, Janet
If there's one fool for you then I am it, Janet
Now I've one thing to say and that's
Dammit, Janet, I love you…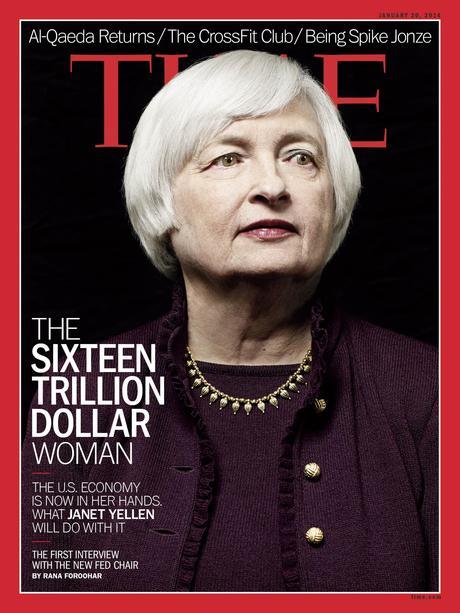 The markets are loving our fiesty new Fed Chairwoman!  
And why shouldn't they?  Like the Joker in that first Batman movie - she's giving away free money – what could possibly go wrong?  For almost 6 hours yesterday, Janet yellen testified before Congress and essentially said it would take an EXTREME change is circumstances for her Fed to take the foot off the economic gas pedal:
"Let me emphasize," she said, "I expect a great deal of continuity in the [Fed's] approach to monetary policy. I served on the committee as we formulated our current policy strategy and I strongly support that strategy."
Ms. Yellen was the Fed's Vice Chairwoman for more than three years before being sworn in last week as its new leader. From the #2 spot she pushed aggressively for the Fed to adopt easy-money policies, including the third round of bond buying launched at the end of 2012, to encourage borrowing, spending, investment and hiring. Her comments left little doubt that her plan - as was Bernanke's – is to tiptoe away from those policies only gradually as the economy improves.
IN PROGRESS
You must login to see all of Phil's posts. To read the rest of this article now, along with Phil's live intra-day comments, live trading ideas, Phil's market calls, additional member comments, and other members-only features -
Subscribe to Phil's Stock World by clicking here
.
To signup for a free trial membership, click here.