It's that time of the week again to krunk the DUB to a new level high.
Dub is evolving very quickly and I personally think it can get better, more than most of the dumb dubs out there. Most people just make random music, put in some white noise some bass and it's a Dubstep/Glitch/Bass/Electro 'Nonsense' music. That genre of music should be called a 'Mistake'.
Some of these music has been out for some time but I haven't had time to post it up..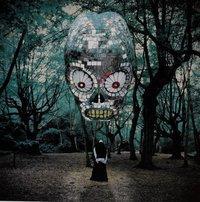 Here they are now!
Don't mind the Massive Post. More for You! =)
No Such Thing As Too Much DUB!!!
Follow us on Twitter/AsongAstory
Like us on Facebook/AsongAstory


Dub

/

Step


Datsik - Blaze it Up 

♥


Flux Pavilion & Doctor P - Superbad 

♥


Skream - Anticipate (Netsky Remix)
Knife Party - Tourniquet (Original Mix) 
Zedd's new Scorpion Move. Heard it? Insane!
Zedd - Scorpion Move
MRK1 - Revival (Virus Syndicate)
 
Releasing on OWSLA
Kill The Noise - Dying feat Emily Hudson (Brown & Gammon Remix)

Set to release on 21st November on Mau5trap
Noisia - Could This Be
 
 
This is what everyone thinks is the "Wolfgang Gartner - Flatline (Feed Me remix)" 

:P

Don Winsley - Guillermo
 
Sometimes I just don't understand these guys, and sometimes I love'em!!
Skrillex - Voltage (RIP Edit) 

♥


Skrillex - "Drop Dead" (Blende Remix)  
 


Tezerract - Solstice


 Swedish House Mafia Vs Knife Party - Antidote (Vocal Version)  - Annie Mac Exclusive

 
Midnight Conspiracy - Discord (Tolgar Remix)
 
I won't be surprised if Dubstep like this will be used for games in the near future. Sounds like music for a futuristic retro game like zelda/pokemon.
iNexus - Ownage

iNexus - Ownage (CheMora Remix)

Get The Remix on Sawgood's Facebook
Caesars - Jerk It Out (Sawgood remix)
 
The Knocks - Brightside (TheFatRat Remix)
  
 
Some Hip Hop, Enrique and

Dubstep

.
Enrique Iglesias feat Pitbull & The WAVS- I Like How It Feels (Hype Jones Remix)

♥


 
 
I think these songs are in the genre of Dubpop. :)
Britney Spears - I Wanna Go (Mutrix Remix)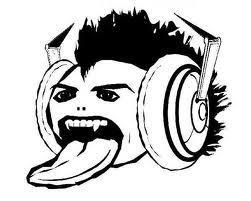 -----
Hardcore
The Bloody Beetroots making a change in their rock/glitch scene, revolutionizing to the point where hmm.. Somewhat like the future of Linkin Park>> What say?
Sounds good I must say!
The Bloody Beetroots - Church Of Noise [Amazon]

♥


Natalia Kills - Mirrors (Psycaudio Remix)

 
Age of Consent - The Beach (The Toxic Avenger Remix)

♥



  
I can't believe I'm just putting this up, AC are hardcore!
LIPS - Everything To Me (Adventure Club Dubstep Remix) 

♥



Figure is a 'figure' in the dubstep community. You can get the song free from his site here. Hardcore!
Figure - Dominate (Original Mix)

Excision & Liquid Stranger - Get To The Point (Killafoe & J.Nitrous Remix)
 
-----
Some Pretty decent Bass music.
I got this from Soundcloud
Austin Storm - Bass Beat Party (Original Mix)

 
Glitch/Step
From Album #Stade2
Mr Oizo - France7

 
-----
New kids on the Dubstep Block. What do you think?
EOS
Manila Killa
fAux
Eos - Moves Like Jagger (Eos Remix)

  
Mike Posner - Please Don't Go (Manila Killa Remix)

I love how chill this dubstep is..
T.I ft. Christina Aguilera - Castle Walls (fAux's Dubstep Remix)

♥


 
-----
Mellow Dubstep
I really like this one..
Emily Bristow - Raindrop (Matthew Sterling Remix) 

♥



 
Mr. Little Jeans - The Suburbs (Cry Wolf Remix) 

♥


 
 
Jakwob - Let It Fall (ft. Rocky)  

♥


Two Door Cinema Club - What You Know (Feed Me Cover)  

♥


Major Lazer & The Partysquad - Original Don (Codes Dubplate Remix)  

♥



 
This one has a very dirrrty video clip from Don Diablo. So Dirrty, they had to post the original video on redtube and the censored one on youtube/vimeo.
Don Diablo - Mezelluf


Reggae Dub


See-I - Dub Revolution  [Amazon]  

♥





Video:


Skream - Anticipate (feat. Sam Frank)