Succoth in Waukesha, Wisconsin. A pillar of the local synagogue had invited me to come to his booth with some of my seminary students to let them celebrate an ancient tradition and talk to a Jewish believer about it. We were all having a good time, and someone mentioned Leonard Cohen's song "Hallelujah." One of the seminarians, brash as always, spoke up and admired "Rufus Wainwright's cover in the movie Shrek." Although I'd corrected many students before, I let this faux pas ride. Music is very personal to me, and the cover played in the movie Shrek was John Cale's version, although the soundtrack substituted Rufus Wainwright's cover of John Cale's cover. And this student was far too young to have appreciated the Velvet Underground. I was a little surprised, then, when my wife pointed me to a CNN story this week about the thriving popularity of the song. Instead of putting my paltry words out there on CNN for all the world to see, I decided to address them here, to my private audience.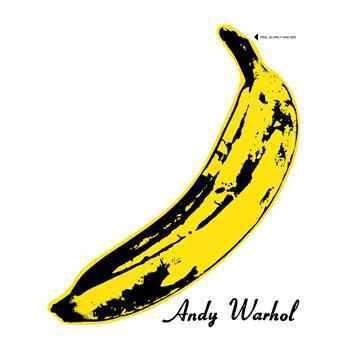 Leonard Cohen has been described as a man who writes songs with a prayerbook in one hand and a picture of a naked lady in the other. He has spent time in monasteries and his lyrics have a very serious edge to them. What the many self-proclaimed experts commenting on CNN seem to have missed is that Cohen's song is a song for old men looking backward. Yes, it is rife with biblical imagery, but no, it is not a religious song. Not in the sense that it is often used today. John Cale got that. When I hear his early work with Lou Reed or even his first cover of "Hallelujah" that managed to capture something even Cohen hadn't (no mean feat, that), I can hear the aging Cale casting a glance back to the same place that Cohen saw. We are all aging and we all remember the vitality of those years when possibilities seemed endless. No, it takes decades for a hallelujah to become broken. All the versions by popular artists trying to breathe soul into a tragedy have missed the point. It's a cold and it's a broken hallelujah.
I only listen to this song when I'm alone, preferably with John Cale. When Leonard Cohen sent him the lyrics there were 15 pages of them. The CNN report cites the 75 or 80 verses that Cohen wrote. That's because the song is a life. The biblical images of the song first captured my attention, but I also realized that it was a song about something that's gone and that's never coming back. Not for guys my age. Not for guys who can still remember being eighteen and feeling like life hadn't even begun yet. Now I look back over five decades. I hear "Heroin" seeping from my brother's room, somehow knowing the dissonant chords would stay with me for the rest of my life, although I have never personally used drugs. There is a longing there, a longing for something that life offers maybe once, for a few short years. Age and inevitability catch up with everyone, and breathy young artists think they're chic when they cover a song that is meant for old men who remember what glory used to feel like. Only those with experienced ears can really hear Leonard Cohen's hallelujah.