8 Days to go!2 Days until our first dress rehearsal with audience!TODAY is our first dress rehearsal!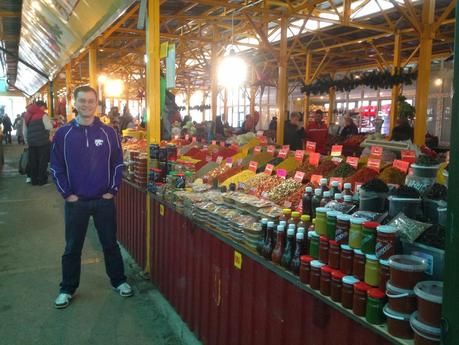 Adler Market
Today we have our first complete dress rehearsal.  I am quite anxious to be able to put things together for the first time.  Because of our recent technical issues, it has been over four days since some of the parts of our production have rehearsed.   Hopefully the intensity of the day will keep everyone on their toes.  Another concern of mine is that we are still unable to have everyone rehearsing in costume (a problem of nearly every opera I've been in), and some of the costuming is quite intricate.  Without giving anything away, it is really necessary for some cast members to rehearse in costume because of certain technical reasons, and unfortunately we will have to wait until the first live rehearsal with audience.  I'm nervous just thinking about it.
Security has been increasing more and more, so I will need to leave the resort about three and a half hours early to make it to the Olympic Park on time.  We feel incredibly safe here at the Olympics, and in a way, we are shocked to hear all sorts of news from the states of security concerns.  I have a feeling that actual daily life here isn't what the American media is making it out to be.  As the Sochi Organizing Director said yesterday, "Sochi is the safest place on the planet."  Notwithstanding an actual safe at Fort Knox, and we discuss this as a group very often amongst ourselves, I know of no one in our production that can say something negative about the competence or feel any lack in the security of these games.
As you may or may not know,
the Olympics
are actually held in a town called Adler, not Sochi.  There aren't any Olympic events in Sochi actually.  Yesterday, some of us decided to venture out to the city market in Adler.  It was glorious!  The smells of the spices alone were entertainment enough.  I felt like I was Anthony Bourdain, wandering around some strange market, in some random country, enjoying local food, and loving life.  And just like any Travel Channel show, if you find yourself in a market, go to restaurant next to the market.  The food will be incredible!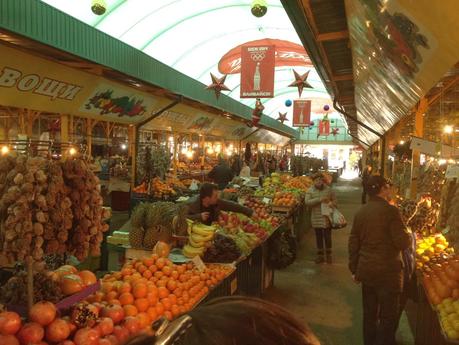 Adler Market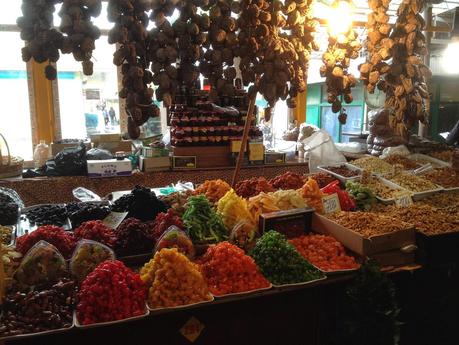 It's too bad I can't take a picture of the smell...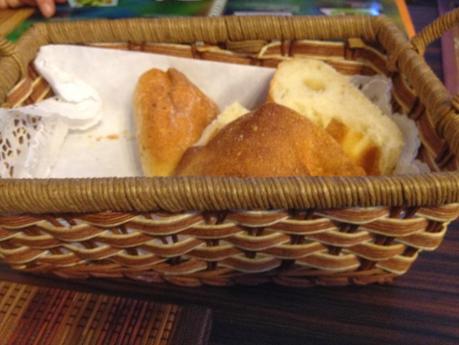 fresh bread at a nearby restaurant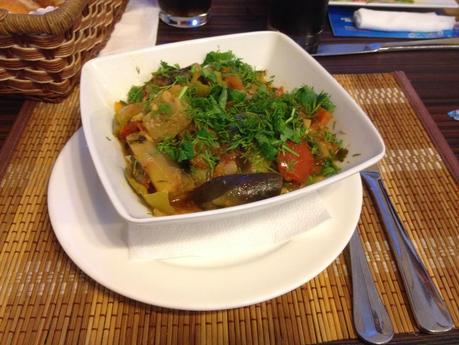 fresh vegetable stew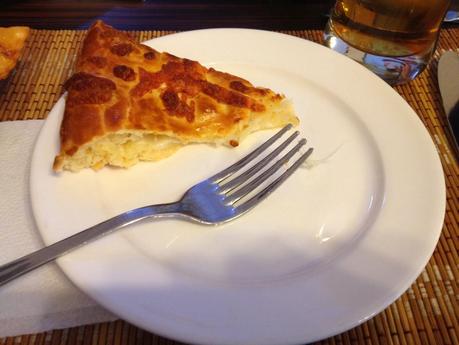 customary Russian cheese bread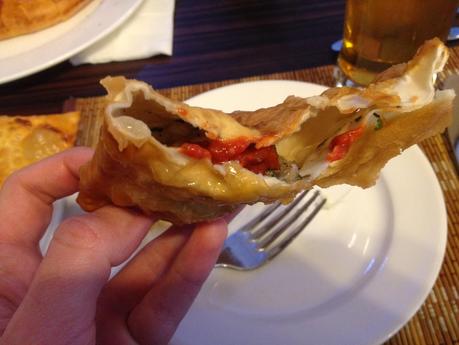 fried pocket of meaty soupy goodness