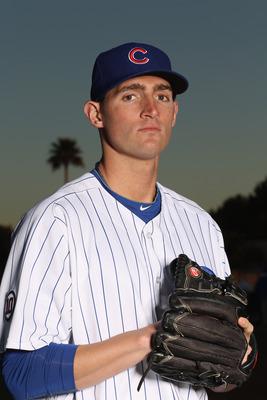 The whole Theo Epstein-to-the-Cubs compensation mess has finally concluded, and the Red Sox will receive right-handed pitcher Chris Carpenter from the Cubs as compensation.
No, not the Chris Carpenter you're thinking of. He pitches for the Cardinals and won a championship last season. (BTW, both players are named Christopher John Carpenter. Weird.) Or the "Cris Carpenter" who pitched for the Cardinals from 1988-92. (Boy, this is getting confusing.)
This one is a relief pitcher ten years younger than the Cardinals' current ace, and appeared in ten games and had no record with a 2.79 ERA in his rookie year of 2011.
The trade with the Cubs is officially Carpenter and a player to be named later to the Sox for a player to be named later.
You really didn't think the Sox were getting Matt Garza, did you?