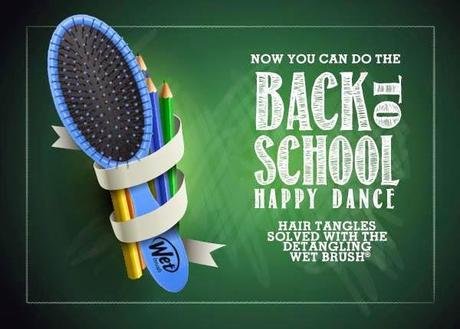 My boys used to fight me every morning to comb their hair because of the tangles. I can't say I blamed them because I have fine hair like them, and it also tangles easily. But we recently found a fantastic product called the Wet Brush, and I'm pleased to announce that the battles have ended! I have to admit that I was skeptical about whether the Wet Brush would really live up to its claims to be "pain free," but it really works for us!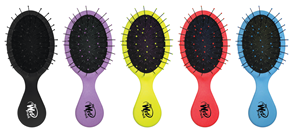 When my son, Austen, first eyed the brush, I had to convince him to try it because he'd always had such a bad experience with combing his hair. I should add that he swims with a swim team nearly every day, so his hair can get especially dry and brittle from the chlorine (and he refuses to wear a cap). But after the very first brushing, he decided he loves the Wet Brush! Now, it is the only thing he will use to detangle his hair. He uses it both right after a shower or swim (when his hair is wet), as well as when his hair is dry. And, amazingly, it doesn't hurt or rip out his hair!
Now I'm a convert to the Wet Brush, too. I have my own, which I take in the shower to comb out my hair after applying conditioner, and then I use it on my dry hair during the day. I've even ordered a Wet Brush Squirt, which is a mini-version that I can carry in my purse. (It's a great size for little hands, too.)
I don't have daughters, but I can imagine that the Wet Brush would be great for girls with long hair who hate to have their hair combed because it hurts to get through the tangles. They can even have fun picking from the Wet Brush's many colors and designs, like those pictured below.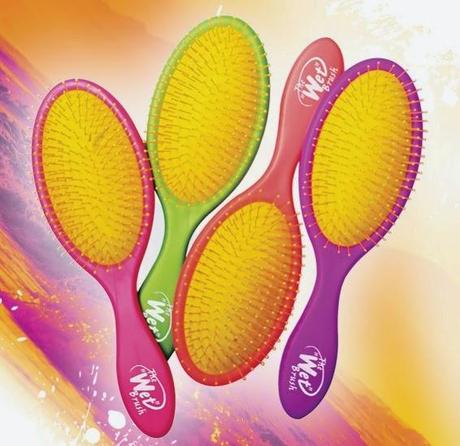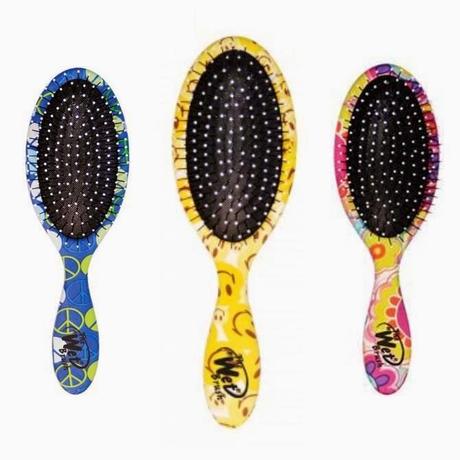 If you're tired of the daily battle with brushing your kids' hair each morning, or even are frustrated with how difficult it is to comb your own hair, I recommend you pick up a Wet Brush for every member of your family! Learn more at TheWetBrush.com.