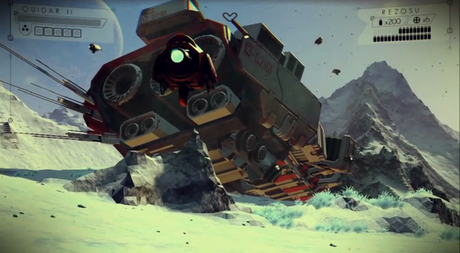 No Man's Sky, the next game from Joe Danger studio Hello Games, was debuted during VGX on Saturday.
Sean Murray from Hello Games stooped by to discuss how the game is about exploration, and takes place in a sci-fi setting.
It's more than a persistent world, and you can fly to various planets in your spaceship.
"If you see the stars, those are real stars, they have their own planets around them, and you can go there," said Murray. "It's a science-fiction game, but it's not like most other sci-fi games. We set out to make a game that challenges what it means to be next-gen, and what it means to be an indie title.
"It's going to mess with people's perceptions of Hello Games, and I have no idea how people will react. It's different, and pretty much the furthest thing from what we've done before."
It's a first-person game, some space and planet combat, and is a real world and real living universe. It's an "adversarial" universe.  Check out the gameplay reveal below.