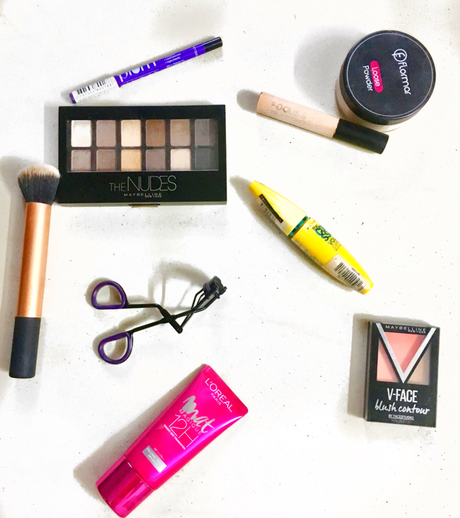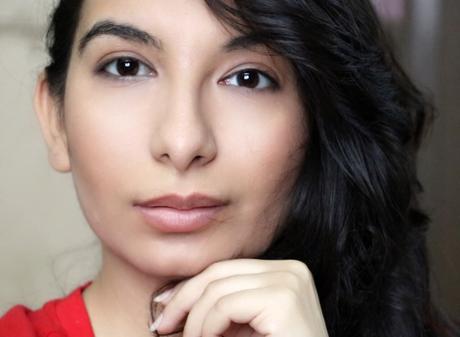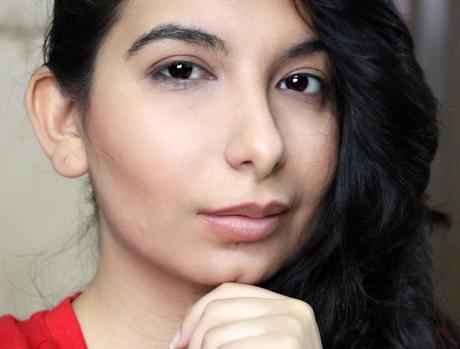 Hey Everyone! If you follow me on Instagram, you would know that i had recently posted a picture of a " NO Lipstick Look" that i created using some basic and affordable products. I thought that i will sit down and write the break down of this makeup look that i created. If you want to create a similar look..read the complete post.
Primer: First things first...as the weather is hot and humid .. i decided to prime my face and eyes with the L'oreal Maqique Base Primer. . I have reviewed this primer somewhere around in 2015/2014.. Here is the link.
Foundation : For my base i chose the L'Oreal Matte Magique 12H Matte Foundation. The reason for using this foundation is that it gives a matte finish and also it has a buildable coverage. It can use it as a foundation as well as a tinted moisturizer.
Concealer: As i wanted to keep the look very subtle and natural.. i opted for the Focus and Fix Correcting Concealer by Makeup Revolution.. it has a orange undertone which helps in covering dark circles and also since it's liquid based, it blends very easily and looks natural.
Loose Powder : Over a period of time.. i have realized that... Loose powders work better when it comes to setting base makeup.. I used my Flormar Loose powder. I am using this powder ever since i got my first makeup kit..Here is the review.
Blush and Contour: As i decided that i am not going to sport a lipstick.. i wanted a very natural and flushed face..i used the Maybelline V shaped Blush Contour duo in shade Peach. The Blush duo has a pink, peach and a contour shade.. so i mixed all three and applied very little on my cheek bones.. bringing it down to my cheeks.
Kajal/ Eyeliner: I used my Plum Natural Studio jamal on the upper water line... so that the lashes look fuller and tightened.
Mascara/: As i have small eyes.. i prefer to use a mascara than a liner. I used the Maybelline Full Volume Express Mascara.. to open up my eyes. I also used the Faces eyelash curler.
Eyeshadow: I used my Maybelline The Nudes Eyeshadow Palette. I used the light and creamy colour in the inner corners of my eyes and a little wash of it on my lower water line.
I Hope you all enjoyed reading the breakdown of this look.