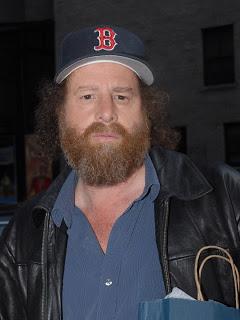 The Red Sox now have the most wins in MLB, 57, with another come-from-5-to-1-down win in Seattle yesterday.
And yesterday's hero was Steven Wright (not the bearded guy, the unbearded one), who came out of the pen with the Sox down 7-4 in the 4th inning and held Seattle to absolutely nothing through the ninth inning. Wright was recalled from Pawtucket a couple of days ago and allowed the Mariners just three hits in 5 2/3 innings, and gave the rest of the bullpen a much needed rest.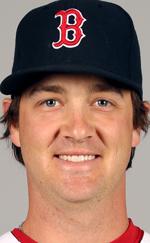 Wright got the win as Daniel Nava singled in a run in the 10th to break a 7-7 tie. Koji Uehara, who did not win the final vote for the last All-Star position yesterday (no big deal, let him go home and rest), got the Mariners 1-2-3, and the Sox took 3 of 4 in Seattle.
The win means that the Sox will be in first place when the All-Star break begins on Monday, no matter what happens in Oakland this weekend.
The Sox have now taken 4 of the first 7 games on the west coast, and need just one win in Oakland to have at least a .500 swing out there. After the loss on Monday to begin the Seattle series, I didn't think that would happen. Silly me.
So, why did I put up a picture of the comedian Steven Wright in this post? Because he's a Sox fan and I'm a big fan of his. And he came to one of my Trivia Nights a few years back.
So there.