This shop has been compensated by Collective Bias, Inc. and its advertiser. All opinions are mine alone. #BTSSpirit #SweetSquad #CollectiveBias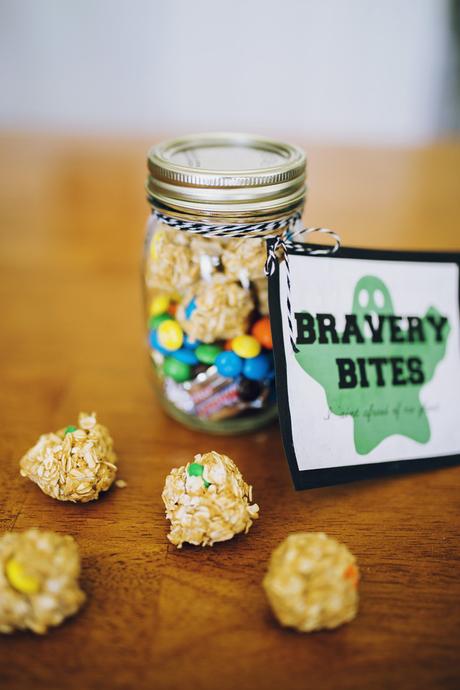 When I was younger, I was always that kid who was nervous about everything... Ok fine, I'm still that way... Sometimes I just needed a little extra push to get me out of my shell. Since it's back to school season, I thought it would be appropriate to share a little recipe for some Bravery Bites with M&M's® from Walmart. These Bravery Bites are the perfect way to give your little one (or you, lets face it) some energy and a little pick-me-up when they need it most.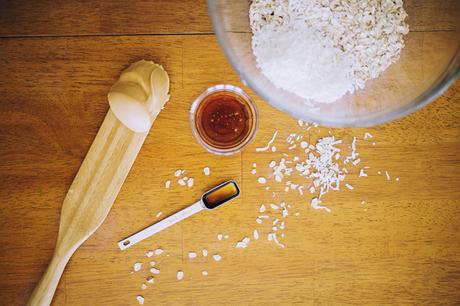 To make the Bravery (energy) Bites, you will need:
1 cup Oats
1/2 cup Shredded Coconut
1/4 cup Chia Seeds
1/4 cup Flaxseeds
1 tsp Vanilla
1/4 cup Raw Honey
2/3 cup Peanut Butter (or more as needed)
1/2 cup M&M's®
Directions:
In a bowl, stir together your dry ingredients. Once they are well blended, add in your vanilla and stir it in. In a separate bowl, stir together your peanut butter and honey, then add it to the dry mixture. Stir until the dry ingredients are completely covered in the pb&h, then fold in the M&M's® (flavor of your choice). Once all of the ingredients are well blended, form the mixture into 1" energy bites. For a cool treat on a hot day, stick them in the fridge or freezer until cold, then enjoy!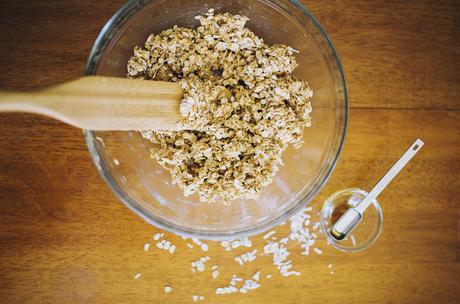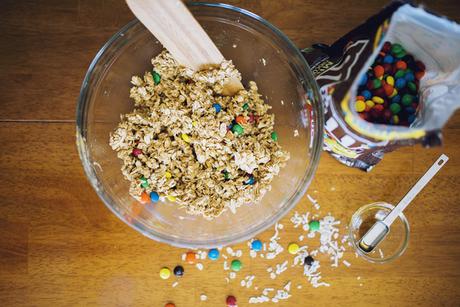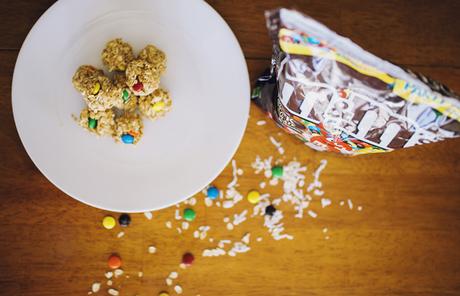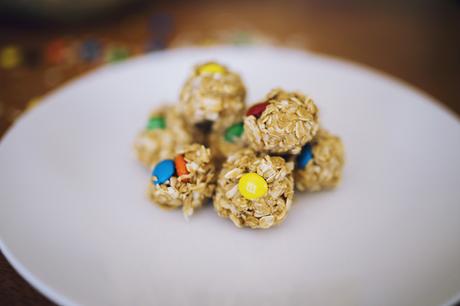 To take your Bravery Bites to the next level and give your kid or friend that extra bit of "oomph" they need, I came up with a cute way you can gift them, in a Bravery Bottle - inspired by the new Ghostbusters movie. Using the Bravery Bites I just made and a Mixed Mini Variety Bag, you can easily recreate this Bravery Bottle for anyone that needs a pick-me-up.
You will need:
1 Mason Jar
1 ft Bakers Twine
Scissors
Hole Punch
THIS Ghostbusters inspired printable
Mixed Mini Variety Bag
Bravery Bites
Directions:
In your mason jar, drop in some of your favorite MARS candy. I mixed in some M&M's®, SNICKERS®, and Milky Way®. After you have filled your jar about 1/3 of the way, layer in some of your freshly made Bravery Bites. Next, place your jar's lid back on, tightly, then wrap your bakers twine around the top. Before you run out of length, tie on your printable, and then you're good to go! All that's left is to deliver your Bravery Bottle, proudly!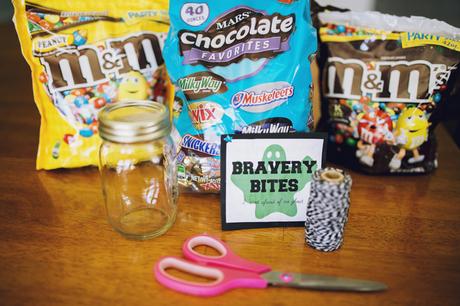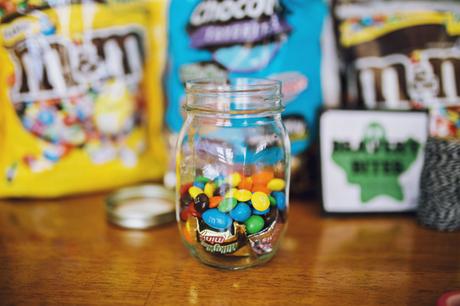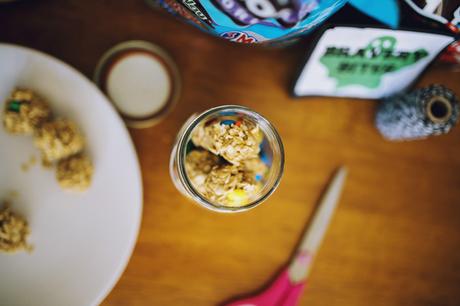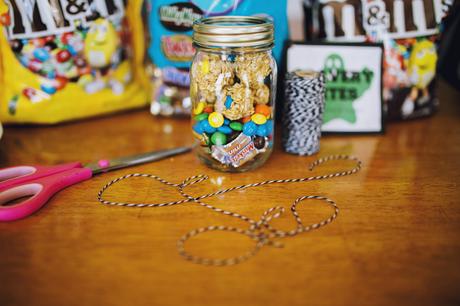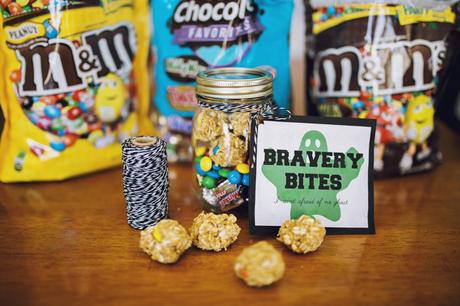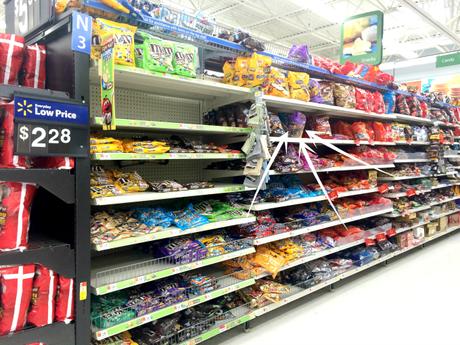 Do you have kids going back to school? Whether they could use the encouragement or not, I'm sure they'd love this little Bravery pack to let them know you care.
When shopping for your Bravery Bites supplies, be sure to keep an eye out for an in store coupon with savings of $0.75 off 1 M&M's® Bottle July 17 - September 30. Also be sure to catch Ghostbusters in theaters now!