From Doan's Craft Brewing Company in East Vancouver in collaboration with Sons Of Vancouver Distillery in North Vancouver. This beer is a blend of Doan's Altbier and Sons of Vancouver's No 82 Amaretto. The beer pours a deep amber colour with a tan head. The aroma consists of honey, vanilla, caramel and apricots. The flavour is of vanilla, honey, caramel, brown sugar and apricots. The alcohol content comes in at 6% with an IBU of 25. While Doan's Craft Brewing makes a tasty Altbier adding the Amaretto from Sons of Vancouver takes it to the next level. This is a crazy good dessert beer without being really sweet.
Commercial Description: The story goes that Evan met James Lester from SOV back when the two were homebrewing funky beers. Evan, then working at Dan's Homebrewing on Hastings, struck up a conversation with James. A few years later the two now small business owners were cheersing one day and thought it might be nice to collaborate on something. The idea was to fortify one of the Doan's darker beers with the No.82 Amaretto. And so the Altaretto was born. Releasing a subtle nuttiness from the Amaretto, the new beer is surprisingly well balanced with a great base provided by the German style pale that finishes with a light honey sweetness. Buy a pint at either the Brewery or at the Distillery in North Van.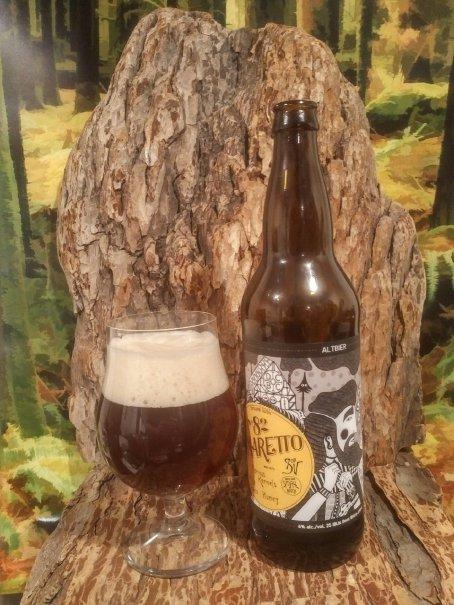 This entry was posted in Altbier and tagged apricot, apricots, bc, brown sugar, canada, caramel, collaboration, craft beer, doan's craft brewing company, east van, east vancouver, honey, No 82 Amaretto Altbier, north van, north vancouver, sons of vancouver, sweet, vancouver, vanilla.