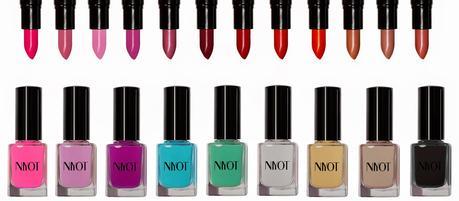 Launched by London based artist Toyin Cayoi, Niyot Beauty is a premium full category color 
cosmetics range focused on the artistry of makeup and beauty aesthetics, while influenced by high 
fashion trends. 
Launching with lipsticks and nail polishes, the focus in developing the range was to create 
professional makeup available to all with the highest quality pigments, long lasting wear, 
exceptional and classic color innovation, that is also ethically produced safely for the ecoconscious 
cosmetics lover, with no animal testing, utilizing natural ingredients and using 
sustainable components.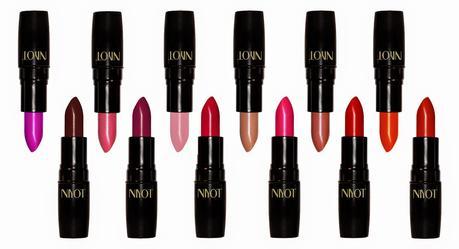 New to the range are 12 ultra matte lipstick shades, 12 crème lipstick shades, with the polish range 
expanded to include 30 vibrant 5-free nail polish shades, as well as nail care products. 
With eye and cheek, and complexion product additions to the the range this summer, Niyot Beauty's 
expansion into full category cosmetics is tipped to be one of the hottest launches of professional 
makeup to the marketplace. 
Promoted Collection this Spring is the Ultra Matte Collection. 
Ultra Matte Lipstick $25 RRP 
Creme Lipstick $25 RRP 
Nail Polish $19 RRP 
Key features of the range: 
• No Animal Testing 
• Made in the Europe and USA 
• Paraben free color cosmetics 
• 5 free Nail Polish - Toluene, DBP, Formaldehyde, Formaldehyde Resin and Camphor free. 
• Packaging ethically sourced from sustainable manufacturing 
Influenced by decades of archive into the culmination of modern cosmetics, the team draws 
inspiration from the golden age of film and theatrical make up, the signature looks of Hollywood 
icons, the soft luxe of the 70's free spirit, the androgynous pop art explosion of the 80's, to the 
amazonian supermodels of the 90's combined with the effortless approach of the early Noughties; 
inspired by the past while stepping into the future of make up artistry. 
Toyin founded her London studio in 2007 specializing in commercial art, fashion design and beauty 
art direction. First specializing in nail artistry, then moving into beauty art direction,she gained 
experience with beauty industry heavy weights at an early age. Her freelance work for luxury 
brands and celebrities in the business led to her work being featured in Vogue, Elle, Harpers Bazaar, 
W, Instyle and numerous other fashion titles as well as having a creative role in beauty concepts for 
fashion shows all before age 21. Choosing a name for a range that is her signature vision in 
cosmetics; NIYOT is quite simply an anagram for TOYIN spelt backwards! 
The collection will be available exclusively online initially on www.niyot.com from 6th March, 
with international shipping options available.
Facebook
Follow @makeuptemple
Follow Me on TUMBLR
Follow Me On Nuffnangx

Efsun Saunders