Here I will be reviewing the cherry variant of the Nivea Fruity Shine Lip Balm collection.

 

This collection has 4 other variants, reviews coming soon..
It comes in an attractive stick form. The packaging doesn't look cheap and is travel friendly.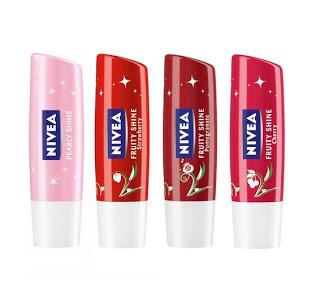 What does the package say?
Nivea Fruity Shine Cherry (New Shape).
Discover a delicious cherry scent and fabulous red shimmer. Fruit extracts and
shimmering pigments. Moisture store formula. SPF 10.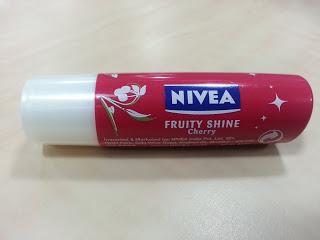 Price:
129/- INR for 4.8 g.
This variant comes in a really glossy red color. When applied it gives a slight cherryish smell. The smell doesn't last long though, so no worries for the sensitive nose beauties.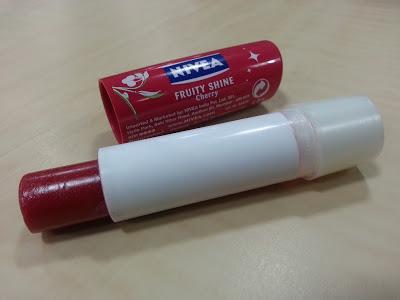 The balm is not highly tinted but if you swipe for 2-3 times it gives a nice sheer to the lips. It's kind of rosy in color. I personally feel that if you have high pigmented lips and use lip balm to cover them this isn't for you.
It gives a gloss effect if applied too much. The stick doesn't get messy nor does it melt.
It's very handy and easy to apply. It makes the lips smooth and the staying power is 2-3 hours.
Pros :
·

  
Good smell
·

  
Moisturizes lips
·

  
Slightly tinted
·

  
2-3 hours staying power
·

  
Affordable
Cons :
·

  
Pigmented lips won't be covered.
·

  
Smell doesn't last long.
Rating : 4/5
Pic courtesy : Ramya