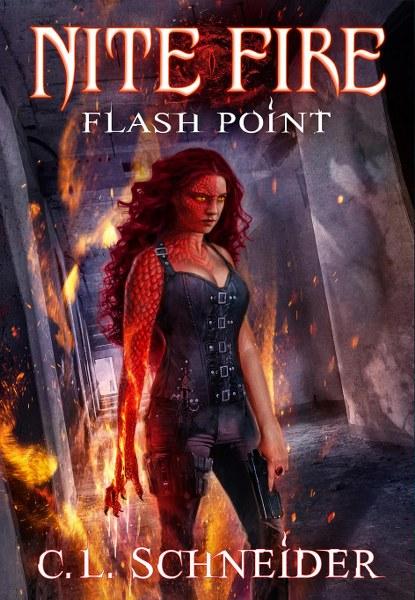 Flash Point
Nite Fire Book 1
by C.L. Schneider
Genre: Urban Fantasy
Slated for execution, shapeshifting assassin, Dahlia Nite, flees her world to hide in the human realm. As payment for the shelter they unknowingly provide, Dahlia dedicates herself to protecting humans from what truly lives in the shadows. Moving from town to town, she hunts the creatures that threaten an unsuspecting human race; burying the truth that could destroy them all. 
But the shadows are shifting. The lies are adding up. And when Sentinel City is threatened by a series of bizarre brutal murders, light is shed on what should never be seen. The secrets that have kept humanity in the dark for centuries are in danger of being exposed. 
Wrestling with a lifetime of her own deceptions, Dahlia investigates the killings while simultaneously working to conceal their circumstances. But with each new murder, the little bit of peace she has found in this world begins to crumble. Each new clue leads her to the one place she thought to never go again. Home. 
**Only .99 cents!**
Goodreads * Amazon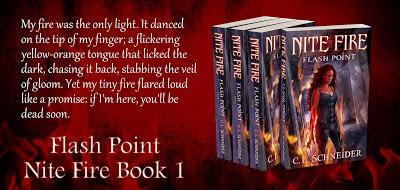 I'd almost forgotten what it was like to be afraid. I'd outgrown the nightmares of my youth long ago. Burying the events that sparked them, locking away the images, I'd dismissed the power they held over me. But I still remembered…
Waking in my dark den, throat raw, fire spitting from my fingertips; in those first few moments before sleep released me from its clutches, I'd sworn the creatures' hot breath was still on me, their barbed tongues darting out, smelling my fear on the air. In every shadow, I saw the black blur of their shifted forms, circling me. Every heartbeat bore the promise of pain as the razor-like teeth of the savage nageun shredded the meat from my bones. Every night, I waited for the creatures' bites to penetrate, for their venom to flow in and my blood to spill out.
   Those moments were far behind me. The nightmares were gone. Experience had made me stronger and wiser. Determination and training had pushed my fear of their slender, stunted reptilian forms to the depths of my mind.
Now they were crawling out.
They were stepping from my past.
The dark swarm was closing in, and the nageun's pursuit of me was as real as the cold fear burning in my veins; twisting like a frozen blade with each pump of my legs as I ran.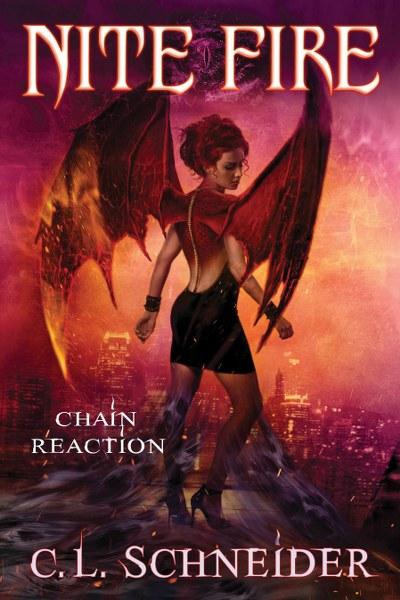 Chain Reaction

Nite Fire Book 2


If anyone can tell the difference between monsters and humans, it's
Dahlia Nite. For nearly a century, she's hunted one to protect the
other; safeguarding humanity from the creatures that slip through the
torn veil between the worlds—creatures like her. But the lines are
blurring. As people begin mutating and combusting on the streets,
Dahlia realizes a strange affliction has descended upon Sentinel
City. The mysterious ailment strikes all walks of life, from the
posh, high-end nightclub district to the homeless community. Its
victims, driven to random acts of savagery, are drawing attention too
fast to cover up.Assigned to the case, Dahlia and her human partner, Detective Alex Creed,
investigate the deaths. But all they have are questions and bodies,
and a public on the verge of panic. Working behind the scenes with
her self-appointed sidekick, Casey Evans, Dahlia struggles to
discover what, or who, is behind the alarming transformations. As the
violence spreads and the mystery unfolds, she wonders: are the
victims still human? Were they ever?**Only .99 cents!**Goodreads * Amazon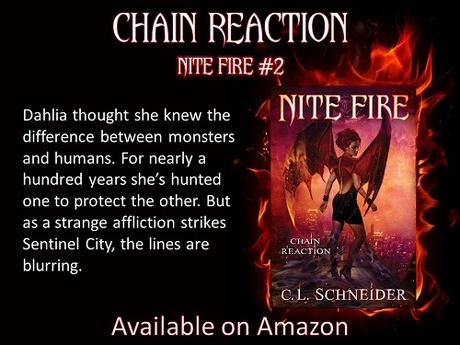 Murky, black tendrils of pain slithered up my ankle. They wrapped around my legs, anxious and cold and begging to be felt. The ghost they spawned from was an old one. Shed in the last moments before death, the tattered remnant of human trauma had been drifting here for years. It was forever a part of this place now, forgotten and abandoned like the building it was trapped in.
Regret
, I thought, processing the emotion's distinctive touch. It was sad, but it wasn't the trauma I was looking for. I shook my leg, dislodging the shadow, and moved on.
My quick dismissal wasn't as callous as it appeared. As an empath, I understood: no matter the species, the age, or the cause, every hurt was significant to the soul that owned it.
This one wasn't significant enough, not tonight. Not for what I needed.
Shivering, I yanked the zipper up on my hoodie. It was late. The building was drafty. But my sudden chill wasn't sparked by cold. If it was, exchanging my human skin for scales was far more efficient. Being a half-dragon shapeshifter had its perks. Generating heat was one of them. But it was the end of August. There was plenty of heat to go around. It was disgust that had me trembling.
I shouldn't be here. I shouldn't be doing this.
 I'm terrible, I thought.
At least, I would be if I continued on my current slippery slope. It was a figurative decline. The crumbling concrete floor of the derelict apartment building I was trespassing in was as flat and unwavering as it should be. My morals, however, were careening steadily downward. If shifter-hell was a place, it was a sure bet I had a standing reservation carved in stone.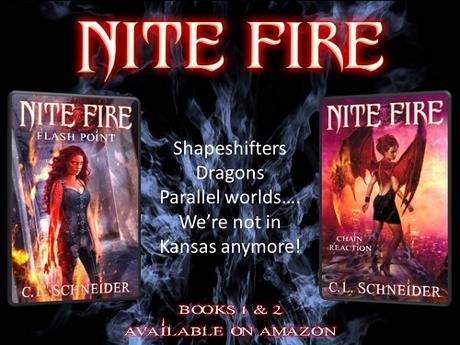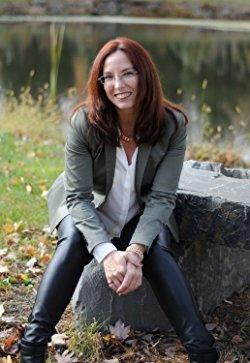 Born in a small Kansas town on the Missouri river, C.L. Schneider grew up in a house of avid readers and overflowing bookshelves. Her first full-length novel took shape while she was still in high school, on a typewriter in her parent's living room. While her main focus is adult epic and urban fantasy, she also pens the occasional science fiction or post-apocalyptic story.
Though she has been writing all of her life, Magic-Price (the first installment in The Crown of Stones Trilogy) was Schneider's first published novel. With the trilogy complete, she is excited to be embarking on a new path with her urban fantasy series, Nite Fire.
Website * Facebook * Twitter * Instagram 
Google+ * Bookbub * Amazon * Goodreads

Follow the tour HERE
for exclusive content and a giveaway!


a Rafflecopter giveaway