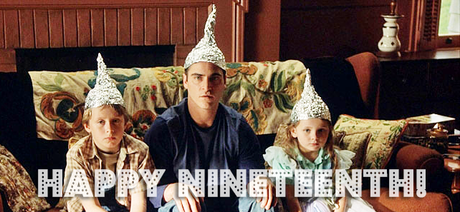 By the time you read this, I will be recovering from my massive hangover by eating massive amounts of birthday cake. Okay, maybe I'll try and lessen the massive, but you don't turn your last year of -teen every year, do you?
Last year, I celebrated my 18th birthday with 18 lists. This year, I have neither the time nor the energy to do so - instead, I will give you one list that is good enough to make up for the lack of 18 more. Initially, I wanted to make a list of my 19 favorite films from 1995. It turns out, however, that I have seen only 18 (!) films from the year I was born! That's less than a third of the 2013 films I've seen. So my list is easy; it's all the films of 1995 that I've seen (from worst to best) and then 19 more that I want to see until the 9th of March 2015. Cheers!
WHAT I'VE SEEN
BATMAN FOREVERA great cast, especially with Jim Carrey as The Joker. How sad that the plot just doesn't hold up. I watched this last year as preparation for Man of Steel (because my knowledge of the superhero movie genre was as big as Leonardo DiCaprio's Oscar) and was very disappointed after the previous two Burton Batman films.
RAM JAANEThis is one of my 90s Shahrukh Khan Bollywood guilty pleasure films... but I don't have the guts to rank it higher. It's very colourful and bloody and unrealistic but I sort of enjoyed it.
KARAN ARJUNAnother 90s Bollywood Shahrukh Khan film - but this one also stars now-superstar Salman Khan. Well, it's a weird movie and a very bad example of the lost-and-found genre.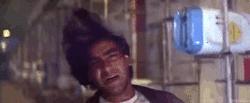 GUNDARAJ90s Bollywood had it in it, right? This was the first on-screen pairing of now married Ajay Devgn and Kajol and they really don't have that much chemistry. However, the soundtrack is pretty nice in a trashy kind of way.
WATERWORLDHaving grown up on a ship myself, I was very fascinated with the concept of this film. Kevin Costner is always a safe choice for me too. Some of the effects were a bit heavy and the whole story was quite far-fetched but I generally liked this film.
BAD BOYSYeah, I remember close to nothing about this one.
POCAHONTASNever one of my favorites but I still liked it more than some others. I guess I just never thought Pocahontas was that beautiful... sorry. I'm not racist like that anymore.
SENSE AND SENSIBILITYIn my big Austen phase (right in the middle of my teenage, actually), this movie was a very pleasant discovery. Need I say more than Alan Rickman?



THE USUAL SUSPECTSI wasn't as blown away by this film than many others, although perhaps I just wasn't paying it enough attention. The twist is very surprising and cool though.
BRAVEHEARTAgain; I remember next to nothing about this and what I do remember may come from clips I've seen at the Oscars. I really should give this one a re-watch.
BALTOSo I like animated films about sledge dogs. And I cry when I watch them. Well, actually I haven't seen this film since I was a child so maybe it's very bad.
BABE
One of my favorite films as a child, however I don't feel that compelled to re-watch it before I have my own kids.
WALLACE AND GROMIT: A CLOSE SHAVEWho doesn't love Wallace and Gromit? The inventiveness and humor of the films are astonishing and they're the perfect mixture of things that will please adults and those that will please children.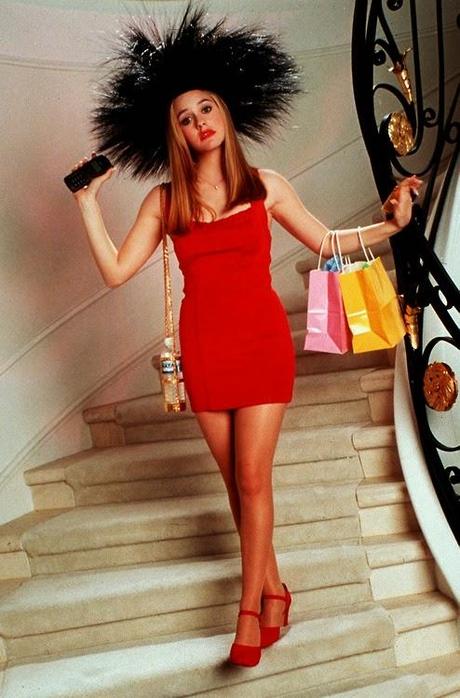 CLUELESSI'm overly happy I watched Clueless while I was still in high school. Not that Danish high schools are anything like American ones but there's a special feeling about this film for me now. And by the way, Paul Rudd - how does he do it? He still looks the same as in this film!
TOY STORYEven though I practically grew up in the time of these films, I didn't watch them until last year or so. The fact that I love them shows how great they are indeed. All I want for my 19th birthday is a Buzz Lightyear!
BUMBAIOne of my teenage favourites that I have never rewatched - I do own the DVD though. It's not one I'm afraid to re-watch either, after all it stars my once favorite actress and is directed by one of my favorite directors. And it's not one of those cheesy, typical 90s Bollywood films (that I do love but... you know).
DILWALE DULHANIA LE JAYENGEYes, the cheesy, perfectly romantic and in part bizarre 90 Bollywood love story still rules. Almost. My nr. 2 of the year I was born in introduced a whole new style into the world of Hindi cinema and sky-rocketed the careers of most people involved. I wish Shahrukh would go back to making such fun movies with actresses his age.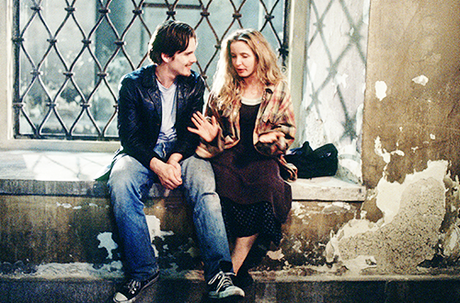 BEFORE SUNRISEThe mixture of almost unrealistically magical love and bittersweet realism is what makes Before Sunrise my true favorite of 1995. It is heart-wrenching, -warming and anything in between and I wish it would go on for much longer than it does. Basically, I want to stay in that music room scene forever.
WHAT I WANT TO SEE
APOLLO 13Only Best Picture nominee I haven't seen, space, Tom Hanks - what's not to like?
LEAVING LAS VEGASI just desperately need to get a different impression of Nicolas Cage.
DEAD MAN WALKINGSusan Sarandon rocks and I need to catch up on famous female performances anyway.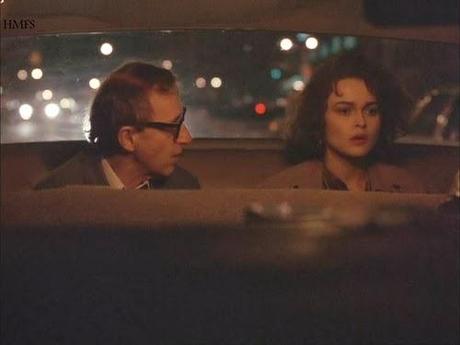 MIGHTY APHRODITEOne of the many Woody Allen films I've never heard of - perfect!
ANTONIA'S LINEWhat a better place to start watching Dutch films than this acclaimed film with a weird poster?
ANNE FRANK REMEMBEREDGranted; I'm just going through the Oscars of 1995 right now. But this one does sounds interesting; Anne Frank is kind of a big deal in high school here.
THE FOUR CORNERS OF NOWHEREStephen Chbosky wrote a wonderful novel and directed a wonderful film with The Perks of Being a Wallflower, so let's see what else he put out.
RANGEELAAbsolute 90s Bollywood classic that I am yet to see. I do know the title song pretty well though. Happens a lot to me with Indian films, most often I never see the movies themselves.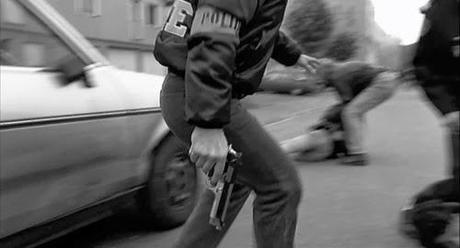 LA HAINEI have heard so much about this movie that I almost feel like I've seen it already.
SE7ENI'm going to watch it for BlindSpots anyway, so that's neat.
HEATI quite like Michael Mann and this could be a nice double feature with The Heat.
CASINOMartin Scorcese is the #1 of the directors whose filmography I need to crack anyway.
AKELE HUM AKELE TUMThis movie has been mentioned in so many other films that I feel my horizon is going to expand instantly while I watch it.
BAASHAI can handle a Rajnikanth movie a year, right? I mean, this is the first year I'm trying it.
TWELVE MONKEYSThis just somehow looks and sounds absolutely intriguing.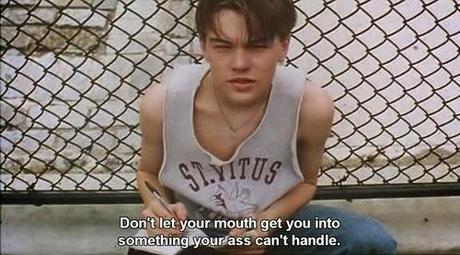 THE BASKETBALL DIARIESWhatever Leo says does.
DESERETI need to watch more docs and WOW how does this have such bad ratings yet is in the 1001 bible?
ZERO KELVINNorwegian cinema rocks - and this particular specimen looks very fascinating.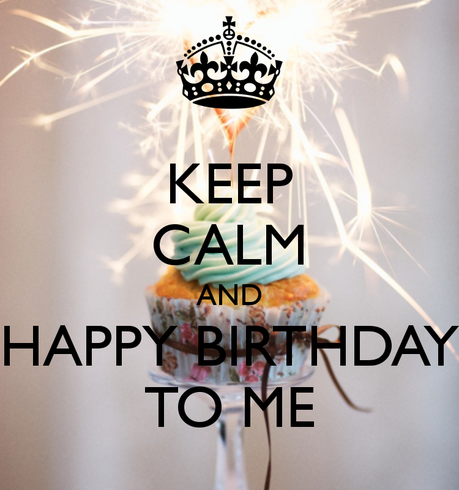 I know; KEEP CALM is probably so-18-years-old by Sunday. By today, I mean. Happy birthday to present me from past me! And have a nice Sunday, everyone.