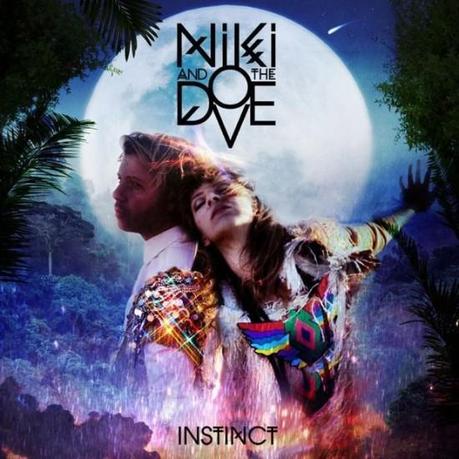 The Fox – Niki & The Dove // Buy
Im seriously beginning to think there's something magic in the waters of Scandinavia. That, or crafting fantastic music has become a part of the nordic national curriculum. For a while now, the colder climates of Europe have been leading the charge when it comes to icy cool pop sounds. Sweden's latest export is Niki and the Dove (@nikiandthedove), a duo whose sound is a glorious mesh of soft rock, cosmic funk and synth pop pulsing with electro elements.
Instinct is the pair's first full length album, comprised of new songs and older material that was refined and remastered. The production on the album is both clean and concise, and the deeper you dig, the more obvious it becomes that the album was composed with cool heads and crafted with passion.
Mid-tempo grooves with catchy hooks and soaring vocals lie at the core of the albums strengths, but it's the duo's ability to slide between scaled back simplicity and powerful, dramatic structures that take it to the next level. These solid dynamics combined with an abundance of glimmering, glistening, quirky effects and digital sounds embellishes the record even further. Lyrically, tonally and thematically there might not be a great deal of substance here, but the style shown by Niki and the Dove is more than enough to make it a fantastic listen. It's an album that pulses with life and has enough colourful expressions to dazzle greatly.
"Somebody" is as close to vintage Prince as you can get without digging into his back catalog. You also have "DJ Ease My Mind", which is a euphoric piece of pop that progresses into an almost tribal like rave. These tracks and others not only open the album up, but show us where Niki and the Dove may take their sound in the future. If you're looking for a fleshed-out, pounding and precise synth-pop romp, look no further than Instinct. The album is bursting with life and vibrates on a very high frequency. As far as first efforts go, it's not bad, not bad at all.