TAKEAWAY: It is not just another news aggregator, but one that allows user to customize news consumption by country. Check out niiiws, the Portuguese-based app with global ambitions—you may like it.


Purchase the book on the iBookstore
"iPad Design Lab" trailer on Vimeo.
The EPUB version of book is HERE:
Now available: The EPUB version of iPad Design Lab: Storytelling in the Age of the Tablet, ready for download via Amazon.com for Kindle:
http://tinyurl.com/8u99txw.

Read the Society of Publication Designers' review of The iPad Design Lab here:
http://www.spd.org/2012/10/must-read-ipad-design-lab.php
Read the review from Dr. Pegie Stark Adam in her blog
http://pegiestarkadam.com/
Along comes "niiiws
"
Niiiws Demo (short) from Luis Vaz on Vimeo.
Watch short demo video for niiiws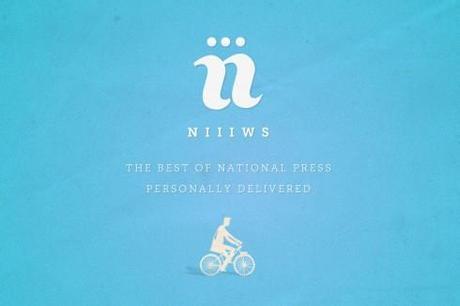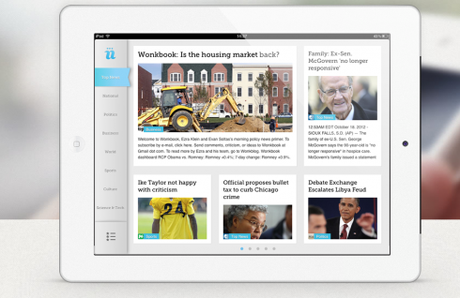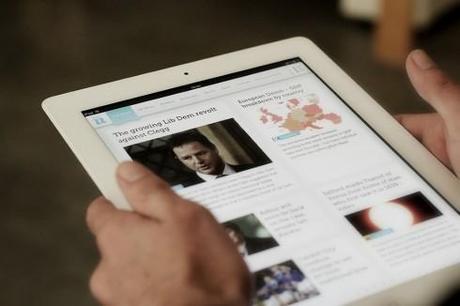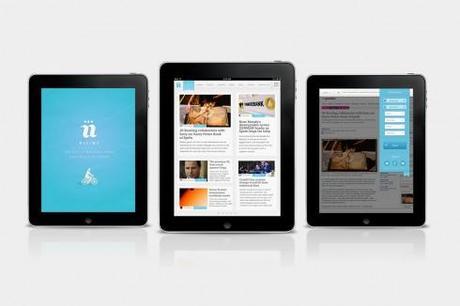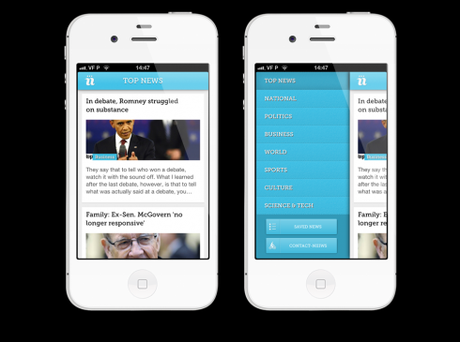 While many Brazilians mourn the death of one of their afternoon dailies, Jornal da Tarde, as related in this blog yesterday, along comes a product of our times: niiiws, a recently-released app for the iPad, created by a Portuguese group that have been associated with web development for several years.
Joao Lopes Martins, niiiws founder and CEO, describes his new venture as a "free personalized newspaper aggregator  that learns what news you like the most and gets smarter as you use it. We changed the curator, not using a traditional editor, we automatically find the relevance in the social networks. So, the daily news our app presents are the ones most commented, liked, shared, Tweeted .. by everybody."
niiiws does the following:
—it lets the user browse a selection of headlines and story excerpts from major websites in such categories as top news, national, politics, business, world, etc.
—it allows the user to customize the stories he wants to see and to save the stories he may wish to share or to revisit at a later time.
—it acts as a RSS reader; as the user rolls through a smooth, extremely sanitized design that does what it has to do and imparts a sense of gravitas to the app.  The grayish and baby blue tones create an aura of calmness, definitely not the color palette we associate with colorful Portugal, where the app originates. The app's creators are seeking a global audience more so than just a domestic one. Still, the app should have a personality and a little more color would not hurt, in my view.
A country by country focus
In fact, one of niiiws' most ambitious concepts is its focus on profiling big media news on a country-by-country basis—a global aggregator at the ready wherever your country may be.
"Niiiws brings you the most relevant daily news, from the most important national newspapers, into your iPad. You may mark your preferences on sources and themes to get your own daily news personalized. Niiiws aims to be your everyday app where your get to know all the daily hot news by all national newspapers and that will take you directly to the ones you want to read more," says Joao.
As I am a US resident, I immediately got a US report this weekend, with lots of Presidential Election coverage, Superstorm Sandy follow ups and American sports. The culture and science areas took me to the New York Times' magazine, where splendid coverage is always found, except that I already subscribe there.
I imagine that, based on what we know of tablet users, this app might be better focused if it were to deal with more lean back type of articles, since, at least in my case, a lot of the news presented, I already knew.
In fact, a review of niiiws as one of ten seriously smart RSS readers, social magazines and aggregator apps, described it just that way:
It is a particularly useful app at weekends when you want a round-up of news from various outlets and are less focused on following your niche.

However, as a person with great interest in the global picture, and, specifically, Latin America, for example, I might want to come to niiiws to get my regional news fix, where I would assume this app may have the expertise and resources to provide me with the top news/features on whatever the daily conversation may be in Brazil or Argentina, but also in Spain, France or the US.
In addition to an aggregator, an app like niiiws should strive to be a differentiator, offer me what Flipboard might not, which is one way to secure that users consider it essential and keep coming back, not to mention advertisers.
I asked Joao how niiiws differentiates itself.
"You may customize your application saying which sources, authors and themes you prefer, in order to have your daily news personalized. Like Zite for the national press, not like Flipboard where you choose your sources and get all their feeds," he said.
Joao says that niiiws is NOT an app, but many:
"There will be one for each country free of charge for the national readers. And if this is our biggest differentiation is also our biggest difficulty because we need to communicate its existence in each country we launch and where we may not necessarily have all the contacts,"he said. "But, when people discover niiiws, after they download it, 60% become usual users."

niiiws shows a dynamic and ambitious beginning and we should watch it with interest in the months ahead. Let's hope it capitalizes on what it can do best.  Then they need to get the word out there. I get that my blog post today encourages all those news junkies out there to try niiiws. It has a lot to offer, and I am sure it will evolve into an app that many will consider essential.
For more information, contact CEO Joao Lopes Martins: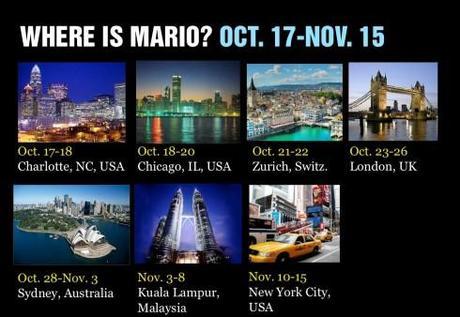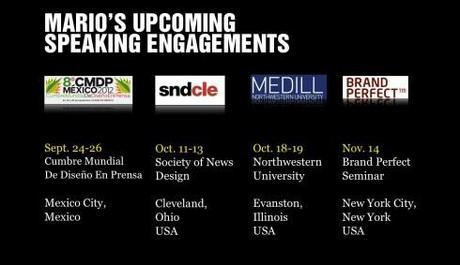 TheMarioBlog post #1133