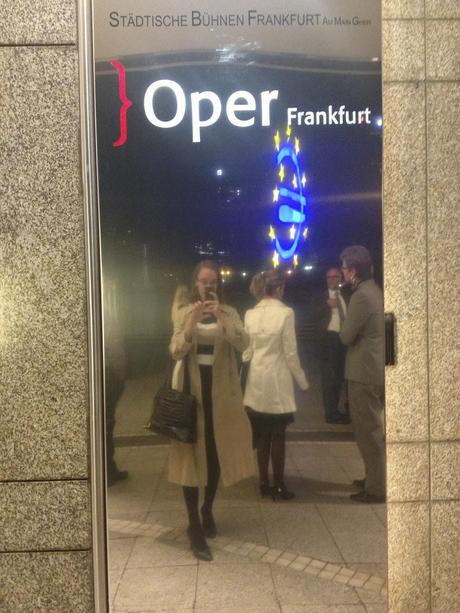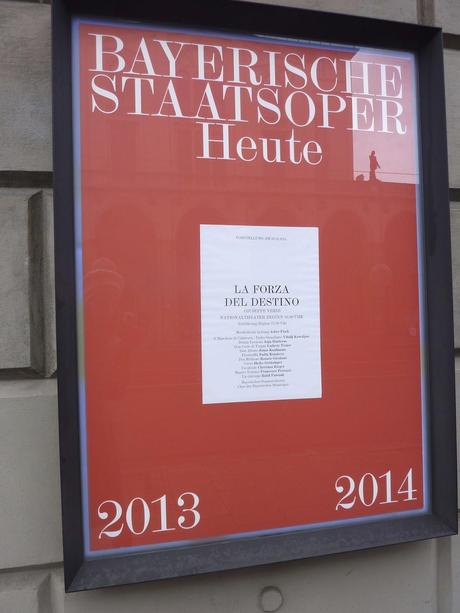 However belatedly, I decided to round up a personal "best of" list for the last calendar year. It's always an enjoyable experience of revisiting... particularly poignant for me as I looked back on the last of my German opera-going (for now.) Due to my own relative restraint (not to say remissness) in attending, I've limited myself to a top three in my usual categories.
Standout performances
:
Tanja Ariane Baumgartner
. Selecting one of her performances was difficult, as she was one of the most reliably exciting singers in my Frankfurt season. But her Charlotte, in
Werther
, was not only richly sung, but intensely intelligent and intensely sensual; showing Charlotte as a lively, trammeled spirit, rather than a domestic saint, was much appreciated by me!
Anja Silja
. She's still got it. She may have invented it. In Aribert Reimann's 
Gespenstersonate
, she made parrot noises and commented on the human condition, and I was thrilled and terrified.
Anja Harteros, in
Forza del Destino
.
Excerpt from notes which need to be turned into an insightful blog post on #Forza: "Anjaaaa! <3 <3" Ah, first drafts.
— Lucy (@singingscholar) January 7, 2014
Yep. It should go without saying that in a Bayerische Staatsoper effort with visually striking production and high-carat cast, there was plenty to admire. But even with Ludovic Tézier and Jonas Kaufmann filling other principal roles, Harteros stood out.
Great nights:
Richard Strauss'
Daphne
is famous for its meltingly beautiful score, but I had never imagined it as compelling drama. Fortunately, Claus Guth did, and his vision was gorgeously realized by the forces of the Frankfurt opera.
Rossini? Rossini! The Bayerische Staatsoper (
in aeternum floreat
) put on a striking, stirring
Guillaume Tell
as part of last summer's festival, with singing superb and compelling.
Tristan und Isolde
. This was IT: the night of the year that I'd have over and over if I could. It remains a visceral as well as an aural and visual memory, an evening of almost unbearable, absolutely unmissable intensity.
Special mentions:
Opera and public conversations: in
Death of Klinghoffer,
 the Met, its performers, and its audience all came together to make and engage with challenging art, and it was a beautiful thing.
Orchestrally-induced euphoria:
Meistersinger von Nürnberg
. Production here, production there; singers in sometimes-cartoonish blocking... Gesamtkunstwerk this was, alas, not, but the orchestra was nothing short of sublime.
2015 postscript
: I went to
The Merry Widow
with Micaela, who
blogged about it
better than I could. I stand by my
Sound of Music
comment. "Excuse me, sir, I don't know
your
signal" is a better come-on (however inadvertent) than anything in Jeremy Sams' version of the libretto. And Captain von Trapp could give anyone lessons in suave uniform-clad flirting. Anyone. And on that note, Gentle Readers, I wish you a year full of good opera. Next up for me: the erotic misadventures of Hoffmann.