Whether you are visiting, working or studying Spanish here in Buenos Aires, you are sure to find the right bar or club for you. As Buenos Aires is a city of the night, you can trust that there is always something on every night of the week that can suit many age groups. You can go to a bar really any time you wish, however it is customary here to not go a nightclub (boliche as it is called here) until at least 2am. This is all part of the Porteño experience which also includes a much more civilised drinking behavior among locals. Unfortunately binge drinking is absolutely rife in Western cultures and it's lovely to see young people here prioritizing dancing and generally having an awesome time with friends than so much on the drinking.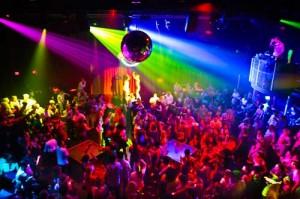 BA boliche
Of course there is the infamous Buenos Aires Pub Crawl. I went for the first time last week and had an absolute blast. I was pleasantly surprised by how many locals joined the group as I had a chance to use the Spanish I've learnt. There are events run by the company 7 nights a week which are spread among the best barrios of the city.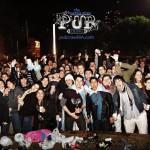 Buenos Aires Pub Crawl
Below I've compiled a list of awesome places to go from tango bars (milongas), cocktail lounges, small DJ bars to major nightclubs with pulsating floors.
TANGO BARS (milongas)
This is a fantastic way to see the real tango scene in Buenos Aires. Of course, there are many professional tango shows offered to tourists, but I get blown away by the talent, passion and authenticity shown at these places.
La Catedral-especially lively on Tuesday and Friday nights, classes start at 9pm   4006 Sarmiento (Almagro)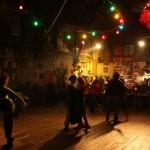 La Cateral
Salon Canning- there are clases and milongas here every night of the week   Av. Raul Scalabrini Ortiz 1331 (Palermo)
La Maldita Milonga- my personal favorite because of its' phenomenal orquestra and milonga, amazing on Monday and Wednesday nights   Peru 571 (San Telmo)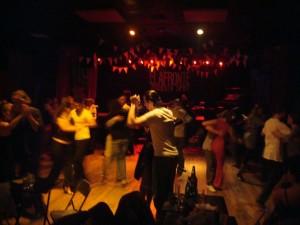 Milongas in Buenos Aires
COCKTAIL LOUNGES
878- The walls are bare-brick and the whole place has the feel of something of a raw and rather  illicit vibe. Seriously laid back and very funky.  878 Thames  (Villa Crespo)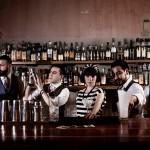 878
Frank's Bar- a place to enjoy gorgeous drinks made by skilled barman, enjoy some old school music, see glamorous people and enter using a secret password (don't worry-you can get it from the internet) Arevalo 1445 (Palermo)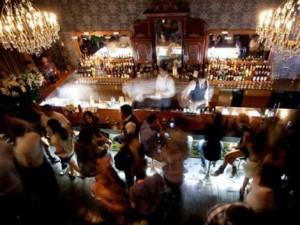 Frank's Bar
Olsen- Housed in a former warehouse, this chic Sandinavian bar and restaurant has style in abundance. High-ceilinged and vast, the venue has been decorated in a funky, retro fashion. Gorriti 5870 (Palermo)
Milion- a romantic, converted mansión that is also a restaurant, there's little better than sweeping down its grand, marble staircase with a cocktail in hand. Parana 1048 (Recoleta)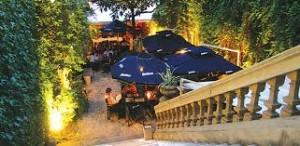 Milion
BARS
You Know my Name- a very cool place to be if you're a music fan of the 80s and 90s. Marcelo T. De Alvear 1540 (Recoleta)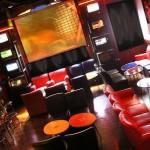 You Know my Name
La Puerta Roja- This is a casual bar – no sweet cocktails or chalkboard wine list here – you'll be having a cold beer, vodka on the rocks or scotch, straight up. Chacabuco 733 (San Telmo)
Sugar Bar- a very fun 'sports' bar that serves great food too. 4619 Costa Rica (Palermo)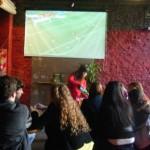 Sugar Bar
La Cigale- hosting local DJs and live bands, it's best known for its mid-week parties when you'll find it packed with a crowd of locals, expats and travellers. 22 de Mayo 722 (Microcentro)
Cronico Bar- on Plaza Serrano, a very lively place with awesome drink specials-very chilled. JL Borges 1646 (Palermo)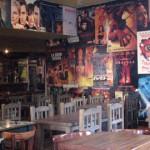 Cronico Bar
Antares- an amazing choice of beers, really funky feel. Arevalo 2876 (Las Cañitas)
NIGHT CLUBS
Niceto Club- a great place to enjoy some really entertaining gay shows, very popular and fun. Niceto Vega 5510 (Palermo)
Kika- different music every night of the week, Tuesday is particularly awesome with impressive DJs. Honduras 5339 (Palermo)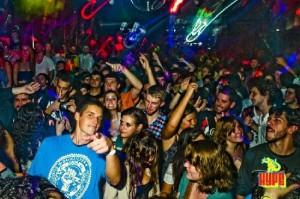 Kika
Alsina- The cavernous Alsina nightclub is best known for its Saturday night event, State. With a capacity of 3000 it's the perfect place for a big night out. Adolfo Alsina 940
Voodoo Motel- On different nights you'll hear house, electro, techno, cumbia and reggaeton, and some live performances mixed in with DJ sets.  Dorrego 1735
Club Severino- Cheap drinks and good music, Club Serverino's Monday night party is a great way to get your week started. Hipolito Yrigoyen 851
Club Araoz- If you are into Hip-Hop, Lost at Club Araoz on Thursdays is just your place, simply amazing fun! Araoz 2424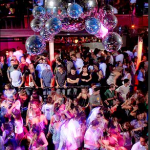 Lost
Obviously what I have listed just doesn't even scrape the top of the iceberg in terms of bar choices in Buenos Aires, however as a visitor you are sure to have some really fun and memorable times and a great insight into what it takes to party like a Porteño.
Have fun!