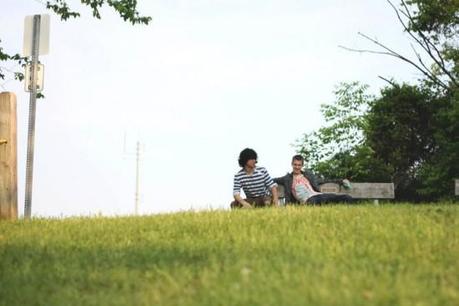 Silhouette - Nigel & the Dropout
Detroit-based duo Nigel & the Dropout's (@nigelandthedrop) self-released album & (it is, in fact, just an amperstamp) is, to summarize in one word, unpredictable. The writing, recording, mixing, and mastering work of two 19-year-olds, Nigel Hemmye and Andrew Ficker, the record blends together very well despite its massive shifts in sound and tone.
The first track, "Mister Grief," begins with a techno-edged vibe that progresses into a very Two Door Cinema Club-esque guitar riff.  Two tracks later, though, "Pill" moves in as a more down-tempo, soft rock jam complete with drowned out vocals. The crowning jewel of the release can be found sandwiched in the middle, though. Sweet and brief, "Furniture in Despair" is one of the shortest songs on & at under 2 minutes, but it packs the most emotional punch.
From the slower jams to the danceable hits, this release is one that shouldn't be dismissed, no matter how perfunctory the name may be. Check out a full stream of the album HERE.