Trolldor is an online tool designed to find trolls on Twitter. If you have a particualr user needs to be tested, you can enter that user's Twitter handle into the Trolldor website to find if that person falls into the trolling category. You can even to test it on yourself too.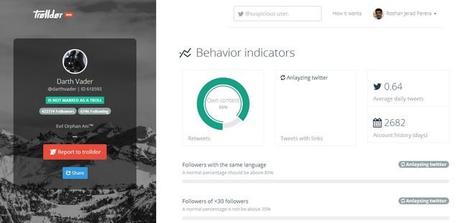 Read Also: Finally, Twitter Allows Us to Mute Tweets from Annoying Followers
Trolldor determines whether a user is a troll or not by measuring the contents, links and the behavior of a user. While I'm not 100% sure about the accuracy of this tool, but it does seem to find Darth Vader as a non troll. So, I guess it works.
[Via: Lifehacker / Trolldor]
(All images, trademarks shown on this post are the property of their respective owners)
Follow @nrjperera – Roshan Jerad Perera