Ralph
's been a fan of Glasgow band
Nieves
since playing their simply sublime and sublimely simple 
Straight Line
last year on his
Radio KC
Indie Show, so it's no surprise there's a bit of excitement in the kennel on hearing that their new single
Black Tie
is released today as a precursor to an EP later this year.
Initially a duo (Brendan Dafters, vocal/guitar and Herre De Leur, keyboards)
Nieves
have strengthend both their ranks and their sound by becoming an extremely tight four piece (Martin Murray, guitar and Ross Forsyth, drums) that sees their music move to a new and higher level.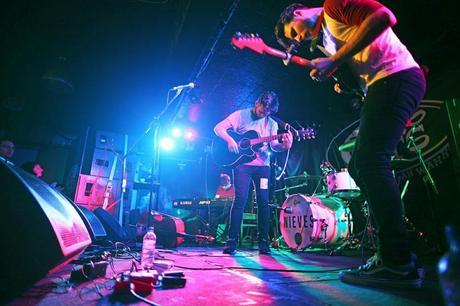 Black Tie
is a wonderfully honest, seemingly introverted and extremely emotional piece by
Nieve
that 
explores the turmoil within a family who are faced with making the decision to turn off a loved ones life support machine. The narrative comes from the perspective of the oldest son, who finds himself unable to cope with the lingering doubt in the aftermath of the choice he has made.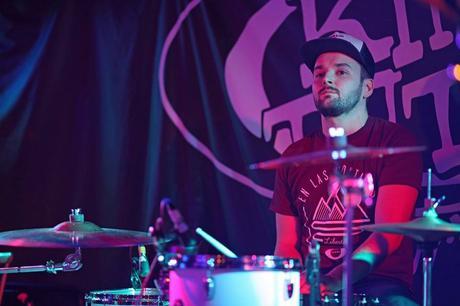 Ralph
had a wee word with
Nieve
drummer
Ross
for a bit more of an insight into the band, their ethos and his eating habits.
Ralph
: 
Some exciting gigs coming up with XpoNorth and Belladrum plus the new EP soon, a good 2015 so far, bigger and better things for Nieves (
T Break
maybe) next year?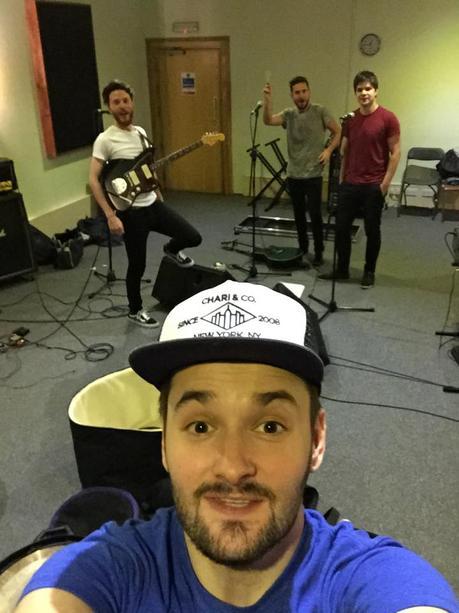 Ross
: 
The first half of the year has been great. Since Martin and I came onboard, we've spent a lot of time in the studio writing and experimenting with what the band should sound like as a four piece. We're really excited about the summer, the festival shows are going to be a great chance to bring the new songs to a bigger audience and the EP release is something we've been working hard on for a while. We're focussed on getting the live shows right and will see where that takes us.
Ralph
: 
Looking to play gigs further afield after the Scottish tour?
Ross
: 
We would love to play further afield, but we're conscious that building a fan base needs to start at home. The crowds we have played to so far have been amazing, hopefully by next year we will have the opportunity to travel more and take the songs to some new places.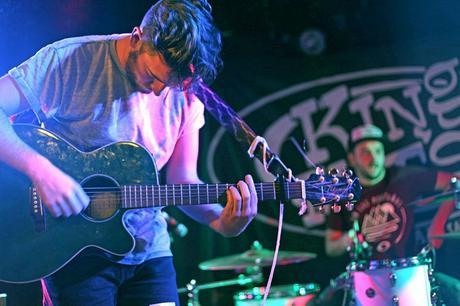 Ralph
:
Deep fried pizza or hummus on toasted rye bread?
Ross
: 
There is a time and a place for both. Deep fried pizza is pretty extreme, I once saw a friend make a deep fried pizza calzone - with chips in the middle, he washed it down with a large can of Monster - it didn't end very well.
Ralph
: 
You obviously enjoyed Chem19, will it lead to an album?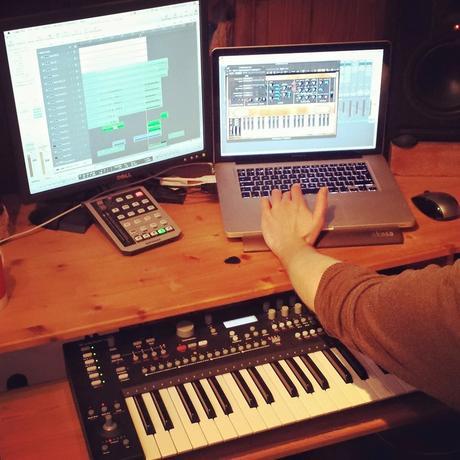 Ross
: 
We had an amazing time. When we look at our our favorite Scottish records, most of them were recorded at Chem19. It's such a great atmosphere in there, the gear is unbelievable and our producer Jamie's attention to detail really got the best out of the songs. We would love to release an album next year and I'm pretty sure Chem will be top of the list when we're scoping out where to do it.
Ralph
: 
Judging by the preview for 'Black Tie' it sounds like you're building a 'bigger' more anthemic sound, moving away from the alt/folk roots?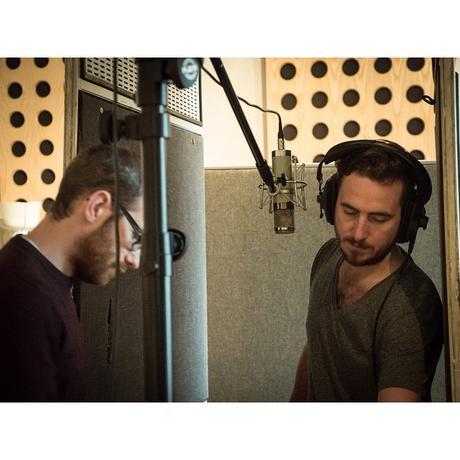 Ross
: 
 I think there's still a wee alt/folk beating heart at the center of the sound, although it's now surrounded by a much bigger, more anthemic feel. There's no doubt that the EP is significantly different from our first, but I feel like the fundamental strengths are still there. 
The song
s structures are similar,  Brendan's melodies and Herre's piano are still the driving force, but there is definitely a bit more edge and a bigger sound. 
The new songs were written with live shows in mind, but we were fortunate that Jamie was able to translate that onto the EP.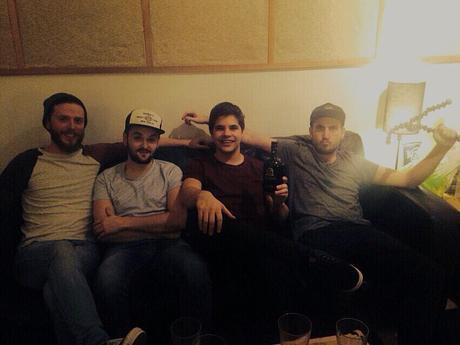 Ralph
: Vimto or Irn Bru?
Ross
: 
Irn-Bru, 100%. I'm half way through a glass bottle right now.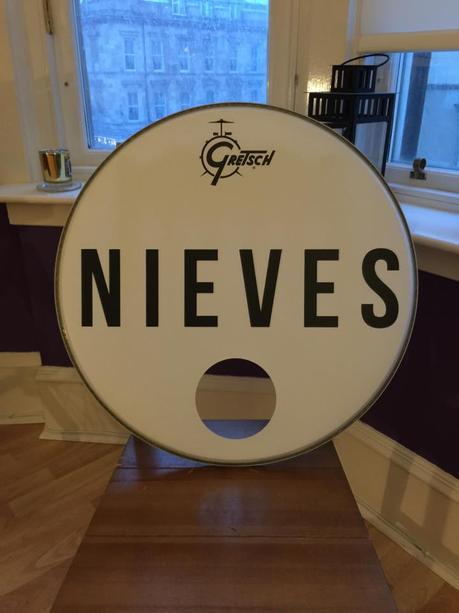 Ralph
: 
Nieves songwriting verges on being 'angsty' and 'introverted', what's the thought process when creating your sound and lyrics?
Ross
: 
We've been really fortunate in that the music seems to write itself when we're all together.  Brendan and Herre will work on finding a melody and structure- Martin and I will usually flesh out the song around the skeleton.  We each have ideas and it's a totally amicable procedure, which I know isn't the case for a lot of bands!  
The lyrical content is something Brendan will take away and work on as we are building a track.   We all appreciate meaningful, thoughtful lyrical content and consider the story within the song to be as important as the song itself.