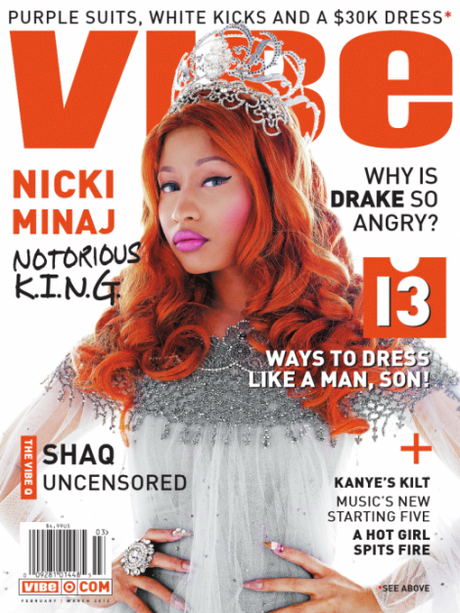 Nicki Minaj may be having the most high-profile two weeks of her career. The Young Money starlet performed at the Super Bowl with Madonna, ticked off the Catholic church with a head-scratching Grammy performance, graces the upcoming cover of VIBE, and now, in an interview with Allure, Ms. Minaj issues a decree to a certain hip hop superstar who just became a father.
"I had a little conversation with Jay-Z at the Victoria's Secret fashion show," Nicki says in the interview. "He said, 'Congratulations on all your success.' And I was like, 'Yeah, I'm coming for you. I'm coming for your spot, Mr. Mogul.'"
Young Money stars love poking at Jay-Z, don't they?