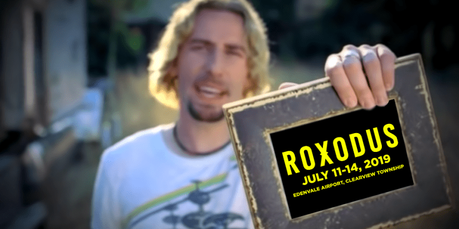 Nickelback is coming to Roxodus Music Fest this summer, and they're bringing a lot of hits with them!
The veteran Canadian rockers have more than 20 years under their belts, with nine studio albums in their library, and additional compilations, bonus releases, and special appearances as well. In that time they've had some massive songs, toured all over the world, and earned a fanbase that buys records and concert tickets. No matter what anyone says about this band, no matter how negative their opinion, there is no argument that can take away their 30 Platinum certifications (that's just Canada), the awards, the radio success, and the love that their hardcore fans have for them.
As we get ready to watch Chad and co. on stage at Edenvale Airport on Thursday, July 11, we've got a Top 10 list of songs to share from Nickelback's career. BUT, because there have been a lot of songs in the last 23 years, we've taken this list from 1996's release of Curb to the 2006 single releases from All The Right Reasons.
Related: Roxodus Music Fest Adds Aerosmith & 4th Day to Festival
Take a look, hit play on your favourites, and leave a comment telling us what your favourite songs are from Nickelback's first decade, and which songs should make the Top 10 from 2007 to now!
Nickelback Top 10 [1996-2006]
Animals
Far Away
Feelin' Way Too Damn Good
Figured You Out
How You Remind Me
Leader Of Men
Old Enough
Photograph
Rockstar
Too Bad
Bonus: Hero (Chad Kroeger & Josey Scott)
Nickelback Albums: 1996-2006