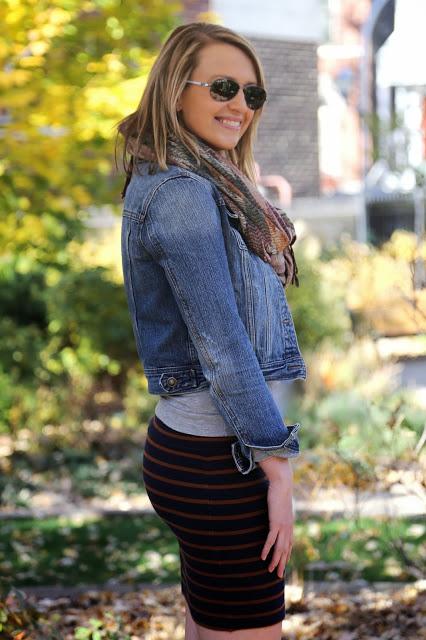 What I'm wearing: Stylemint sweatshirt, similar scarf, similar skirt, Shoemint botties, Ray Ban sunglasses, denim jacket, earrings c/o In Pink
If wearing a denim jacket is wrong, then I don't want to be right.
Consider your leather moto as the "bad boy" jacket hanging in your closet. It's edgy and always cranks up the excitement dial for any outfit. A denim jacket on the other hand is cute, sweet, and dependable, making it the "nice guy" of the outwear world. And guess what ladies? He never finishes last.
This iconic piece of clothing is on the top ten list of garments that I absolutely could not live without. You'll catch me wearing it with everything from tees to dresses. I love it as a layering piece for chilly fall days, as it seems to compliment autumnal palate flawlessly. In this case it serves as the perfect neutral binding agent to combine my printed scarf and skirt. The key to finding the right denim jacket is nailing a balance of fade, distress, brightness, and tailored fit. Fit tip: Buy your denim jacket one size smaller than your usual size. Denim jackets are usually worn over lighter weight fabrics, so you will not have to worry about it being too tight when layered. This will guarantee a more snug, tailored fit.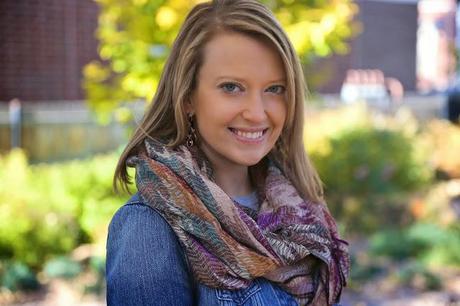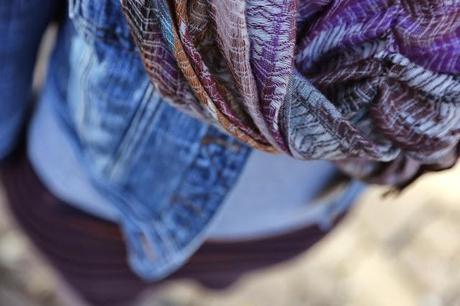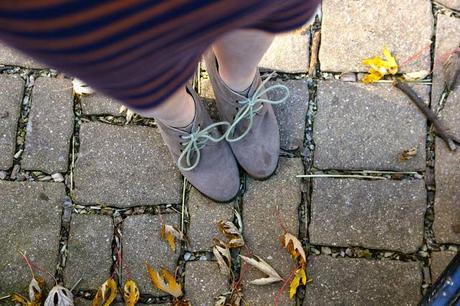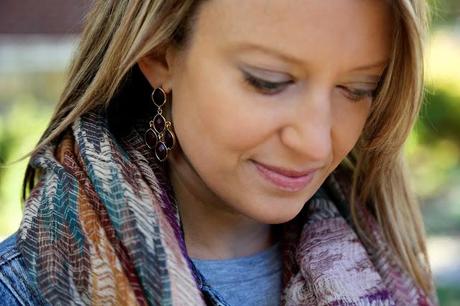 These gorgeous purple teardrop cascade earrings are from In Pink. Visit them and use promo code TRYITONME30 for 30% off your jewelry purchase through November 30th! 


Photos by Rachel Schrader 




Link with Style Sessions