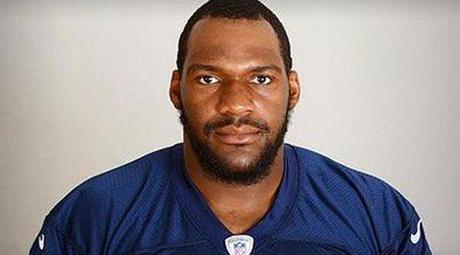 KHOU: An NFL free agent caught heat on social media after posting a Tweet that could be interpreted as slighting the military.
The incident started after someone named Morgan Reed – under the Twitter handle @_Morganism_ – tweeted "Hard to believe that a player in a helmet defendin' a football makes more money than a soldier in a helmet defendin' his country."
Offensive tacke Ty Nsekhe (@TY_Nsekhe) then responded, "It doesn't take much skill to kill someone."
That triggered a Twitter firestorm. "The epitome of ignorance," tweeted actor Daniel Bostic.
"The reason you have the freedom & capitalist system that allows you to make $ is directly because of their skill & sacrifice!" wrote musician Chris Loesch, who later demanded an apology.
Nsekhe, a second-year player out of Texas State, deleted the original tweet and offered an apology.
"I recognize the sacrifices these members make so that all American's can enjoy the freedoms our soldiers have afforded us," he tweeted. "In no way were my comments meant to demean the members of our armed forces."
Nsekhe, a former St. Louis Ram, is now a free agent.
DCG