Nexbit has announced it is being acquired by Razer. A quick recap - Nextbit was a small company in US created by former employees of HTC, Google, Motorola etc; basically the people who worked on Android built Nextbit. The USP of Nextbit's first smartphone Robin was that it will offload all the media and apps (and its data) to cloud without the need for the user to do it manually. The promise of 'never run out of space' was first perceived by Nextbit later spread by Google in Google photos.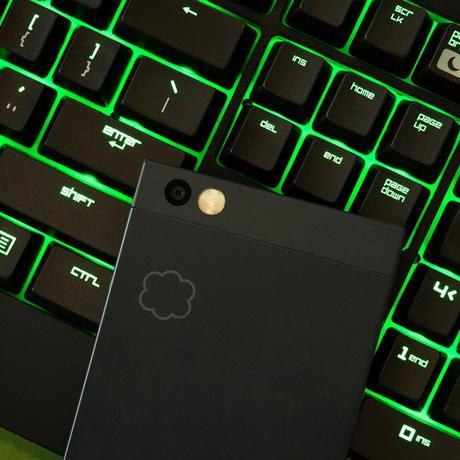 What unique about Robin was it would keep syncing everything in the background and only offload it when your device needs more space. This strategy worked, Kickstarter goal of $500,000 was crushed and they raised $1.3 million in the Kickstarter campaign which added to their earlier raised $18M in Series A funding.
One year or so after Robin began started selling everyone and shipping to the kickstarter backers, Nextbit is being acquired by Razer. All the sales of Robin and its accessories have been stopped already and the company has promised to fulfill warranties for 6 more months. As of now there is no word on what will happen to the 100GB of free cloud storage it came with. There is no news on their next smartphone launch either.
Nextbit will keep supporting the Robin with software updates and security patches through February 2018. The company will operate as an independent division inside Razer focusing on unique mobile design and experiences.
Razer is popularly known for its ever so popular RGB chroma gaming gear, after hiring the OQO engineering team they started their journey in laptops and ultrabooks. And over the years they make some solid ultrabook which receives praises from everyone for design and configuration but are tad expensive for its workability. The similar could be the fate for the team working at Nextbit.
Nextbit was lauded for its great software and awesome design which was unique in the homogenized smartphone market where almost every other phone looked alike. Nextbit being acquired is not much of a shock as in the present smartphone market, a company this small either sinks or drowns there is no floating around for long. An acquisition gives them funds and a backing which will allow them to create something unique.
Does this mean a Razer phone or a tablet is in making? Only time could tell. For now Nextbit team is working hard on pushing the Nougat update out of beta which is expected to come with its smart battery update.
Where most smartphones are slowly receiving Nougat but none are really catching up with Nexus or Pixel's 7.1.1 update but it seems Nextbit might be pushing the stable Nougat update with 7.1.1 with the GFXBench result which recently surfaced.
To put it simply, we'll be doing exactly what we've been doing all along, only bigger and better.
Source :Nextbit Blog | Nextbit Community Update