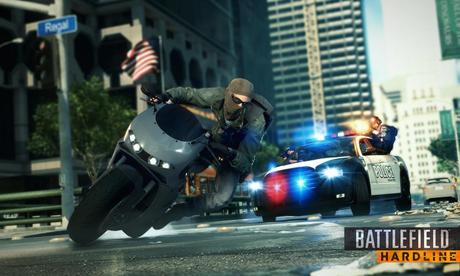 Visceral Games has announced the end of the PC and PlayStation 4 beta for Battlefield: Hardline, promising more testing is coming your way in the fall.
According to a post on the official blog, those who didn't get a chance to play beta will have another chance as the developed plans to launch another beta this fall on all announced platforms.
The team also plans to "showcase more" and plans on revealing more details on everything from multiplayer to other "new modes."
"In the months ahead we'll be revealing more details about what we're doing in multiplayer as well as what the team at Visceral is bringing to the singleplayer campaign," wrote executive producer and Visceral head Steve Papoutsis. "As many of you know from previous Visceral games, we have a unique way of telling our stories and engrossing players in our worlds, and Hardline will be no different.
"We are doing some cool new things in how we present the campaign, similar to what you see when watching episodes of your favorite TV shows. It's something different and we're fired up about it. Keep your eyes out for more on this next month.
"The Battlefield Hardline beta was just a small portion of what is in store. We have plenty of new modes in the game that really play off the cop and criminal theme, as well as the return of fan-favorites. The variety in maps is also something that Battlefield fans have never experienced before, from subterranean grow labs to the streets of Miami, complete with all the vibe and flavor that city has to offer.
"We have a lot of cool things up our sleeve, but we also have a lot of hard work ahead of us. It's an electric time all of us here at Visceral, and we're pumped to tell you more about the game over the months ahead."
Battlefield: Hardline is due in October on PC, PS3, PS4, Xbox 360 and Xbox One.