TAKEAWAY; The digital media coordinator and the social media editor: they are two of several new positions that are becoming key to the functioning of a modern newsroom.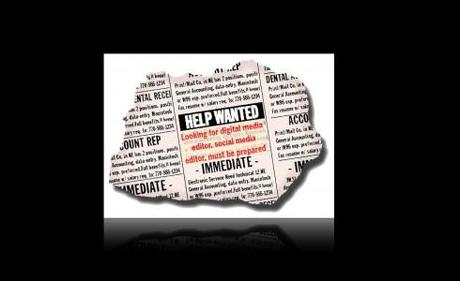 As I sit in conversations during workshops in newsrooms worldwide, I am fascinated by the number of "new positions" that are becoming an integral part of the top editorial team for so many newspapers.
Think of such jobs as digital media coordinator and social media editor. In addition,  the title of art or design director has assumed a totally different definition: it is not just designing print pages; the job today also includes overseeing the design and execution of visual thinking across various digital platforms.
So, if I were a university student, in my second or third year of a journalism major, I would be asking my academic counselors what courses I would take to prepare me to meet the demands of these popular positions.
In each case, the person holding these jobs needs to be well grounded in the basics of journalism and storytelling, with practice and experience across various platforms, and a good understanding of the differences of each of these platforms, and how to best tell stories through them.
The editor in chief of the future will need to be well versed on the jobs described above: he/she will need to understand digital media fully, and must include social networks as an integral part of how news and information moves.  The best editors continue to be those who understand the importance of visual journalism.
At a recent talk, Anette Novak, former editor of Norran and a board nember of WAN IFRA's World Editors Forum,suggested that for newsrooms to truly move forward, newsroom managers need to consider creating new jobs. Among them:
Community journalism educator – to help people become better contributors.
Chief of crowd creativity – "We need to work to help make the crowd more creative," Ms Novak says. We need to be more specific and more inviting to get them to think more positively and more creatively, she adds.

Several journalism schools I know are already tailoring curriculum to meet the needs of today's multi platform newsrooms. The fact that so many college students are themselves already tech savvy, involved with social networks and connected to the various platforms, facilitates how they will apply these experiences to whatever jobs they undertake.
To me, it is a more difficult thing to "retrain" those journalists who have been in the work force for 10 years or more and some of whom are likely to be more resistant to change.
For the managers involved in effecting necessary change, this is the ultimate challenge.
For journalism schools, the goal should be to continue to adapt their curriculum to include awareness, training and practical experience in the new ways of storytelling.
Pages we like: Gulf News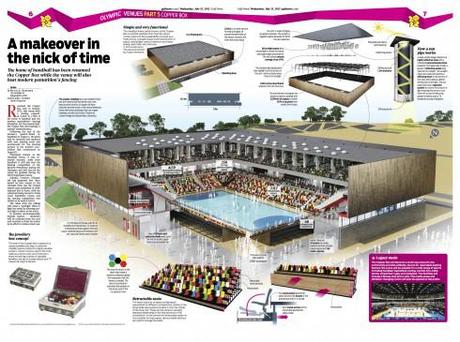 Dubai's Gulf News continues to present its daily graphics about the London Olympics which open Friday.  This is a 3D graphic created by Hugo A. Sanchez.
For more Gulf News Olympic graphics go here:
http://www.garciamedia.com/blog/articles/in_colorado_newspapers_following_up_on_major_breaking_news
TheMarioBlog post #1060