Welcom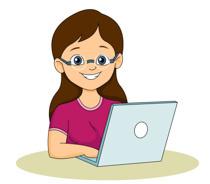 e to another newsletter round-up! The last few years, I have shared the School Counselor Newsletters I put together for my teachers, staff, and parents/guardians. I hear from readers all the time that you appreciate the ideas to help you create your own. So, here's some more!
Below are the newsletters from 2015-2016. Please click on the link to see each newsletter.
September, 2015 – Introduction newsletter (I began a new position at two schools, neither of which were very familiar with the role of a School Counselor)
October, 2015 – Building emotional awareness in children
November/December, 2015 – Communicating feelings (cotton/sandpaper lesson and E+R=O lesson) plus information about the school's Civil Rights Team
January, 2016 – Self-esteem
March, 2016 – Kindness and how it can reduce bullying behaviors
April, 2016 – Mindset (difference between closed vs. open)
May, 2016 – Multiple Intelligences/Career Awareness
Information about my newsletters: I use Microsoft Word to make each newsletter. Using a lot of text boxes, I can manipulate the spacing and sizing of what I want to include. When I'm satisfied, I save it as a PDF document to share.
I am happy to share my newsletters to help you create your own. If you use most or all of one of my documents, please be respectful and give credit. Unfortunately, I can no longer provide editable versions of my newsletters, as the demand for this has become too overwhelming. Just be happy that I share for free.😉
Thanks for your support!