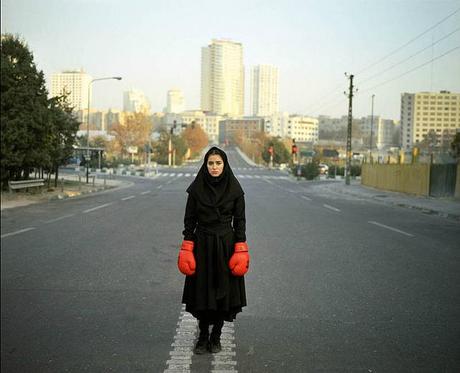 Newsha Tavakolian, was named Best Young Photographer of 2006 by National Geographic.
She has been covering Iran for Polaris Images since 2001 and has also worked as a freelancer for The Times since 2004.
Newsha addressed the issue that in Iran women singers are not allowed to perform as a solo artist in her exhibition and photo series 'Listen'.