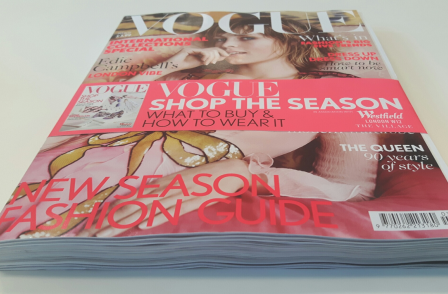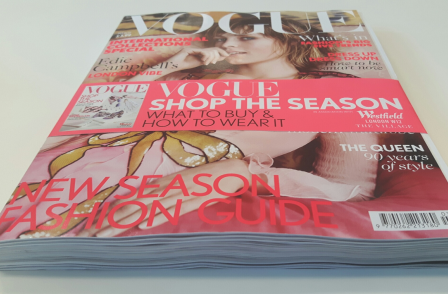 The March issue of Vogue is the title's biggest in its nearly 100-year history with 275 advertising pages. Vogue is celebrating its 100th birthday this year, and celebrating accordingly.
The March edition adds 27 pages more than the previos record high.
Shows that fashion and beauty are hot topics. And that, perhaps, for some, especially magazine readers, it is important to get their printed version. For one thing, how else could you scratch and smell all those perfume ads?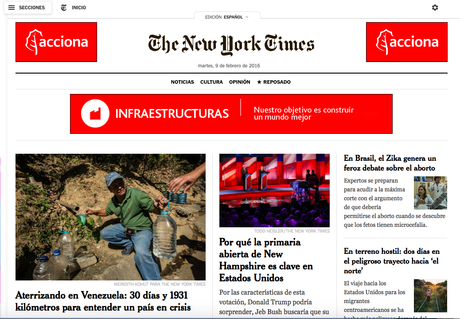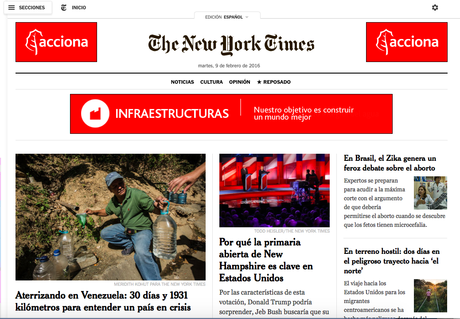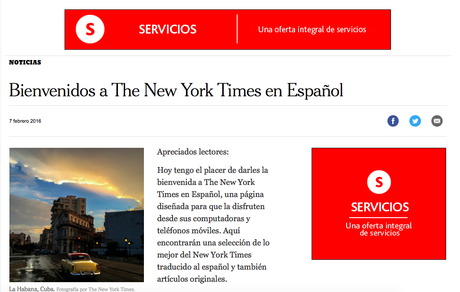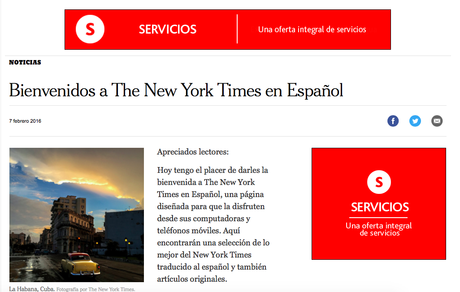 This week The New York Times has launched The New York Times en Español — based in Mexico City --to cater to Spanish-speaking readers south of the border.
According to a Nieman piece, the Times is testing the waters with this "modest" effort, to see how it goes so that it can build upon it.
In its initial edition, The Times' Lydia Polgreen, whose titled is Editora adjunta de Internacional de The New York Times, wrote:
"Today I have the pleasure of welcoming you to The New York Times en Español, a page designed so that you can enjoy it from your PCs and mobile telephones. Here you will find a selection of the best of The New York Times, translated to Spanish, as well as original articles.

"Our offer will include pieces relevant to Latin America, as, for example, this story written by our correspondent in Mexico, Azam Ahmed, who followed a group of Central American migrants on their dangerous and long journey to reach the United States."
 Take a look here:

http://www.nytimes.com/es/2016/02/07/un-saludo-de-nuestra-editora/?rref=collection%2Fsectioncollection%2Findex
TheMarioBlog post # 2094
Please enable JavaScript to view the
comments powered by Disqus.
comments powered by

Disqus