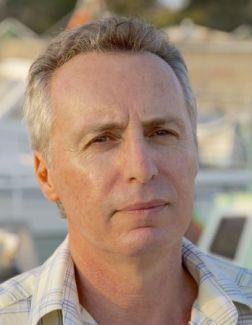 Hope and Life Press is pleased to welcome on board the Maltese-Australian author Rupert Grech , with his new nonfiction book of short stories titled Musings and Mutterings of a Maltese Misanthrope. The book, which forms part of our expanding Melitensia genre, shall be released in paperback and ebook editions by HLP later this year.
Rupert Grech is a first generation Maltese-Australian writer and equities trader, born of post-war immigrants to New South Wales (NSW), Australia, from the small Mediterranean island of Malta. During childhood, he lived in the low rent suburbs of inner Sydney, eventually moving to the west of the city. Grech graduated with both a Bachelor's degree in Economics and a Diploma in Education from the University of Sydney, during which time he also played in the A-grade Rugby League and was selected to try out for one of the professional clubs. However, instead of pursuing rugby league, he preferred to teach in the country region of NSW. Grech returned to school and completed an Honors degree in Human Geography at the University of New England - Armidale, with his thesis addressing the issue of chain migration between Malta and Australia.
After teaching Business Studies, Legal Studies, and Geography in schools for five years, Grech visited Malta for the first time, learning about his heritage first-hand. He returned to Australia where he owned and managed a lunchtime cafe in the Blue Mountains. Teaching being at heart, Grech went back to the profession and became a highly acclaimed principal of two regional schools in low socioeconomic areas. His leadership, along with the implementation of educational innovations together with his staff team in one school, resulted in a greater than 50% reduction of the student discipline suspension rate and over 30% increase in student enrollment in three years. Grech also started farming a 114-acre beef cattle property, during which time he repeatedly attained the highest prices for his cattle at regional sales. He later developed the farm and subdivided it into smaller acreages and building residences. He also performed as lead vocalist and played the guitar or bass in various bands. In addition, he served as radio announcer on a commercial radio station.
Rupert Grech is the author of the book Stories My Parents Told Me: Tales of Growing Up in Wartime Malta, a collection of short stories based on actual events that happened during World War II. At present, Grech spends his time living alternately in Valletta, Malta and the Blue Mountains, NSW, while trading equities on the Australian Stock Exchange, developing property, and writing.