This is the weekend edition of TheMarioBlog and will be updated as needed. The next blog post is Monday, Feb. 1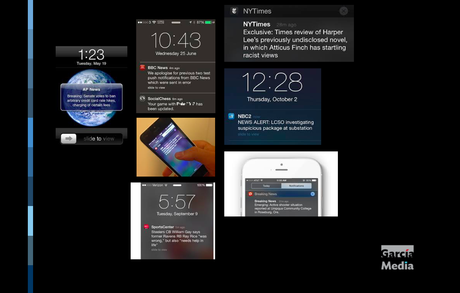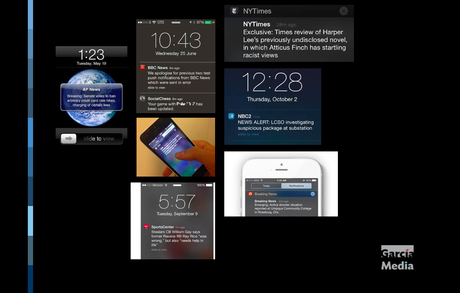 In the media world of the two tempos---lean forward and lean back--there is no question that push notifications and news alerts are a key to getting our attention and driving us to read a story.  I don't know about you, but I subscribe to receive several of these news alerts daily.
I don't think I am so annoyed by them that I would like to cancel them.  One reason not do that is that from time to time one of those news alerts is the first sign I get of a breaking news event of interest.  A lot of the time, I don't truly care about the push notification.  Now a study conducted by Localytics gives us some evidence that, indeed, an over abundance of news alerts tend to annoy our audience.
Irritating is the word used by many users when it comes to push notifications. In fact, there is such a thing as "push notification fatigue", although I confess I have never felt irritated by those news alerts.
In the survey report released last week by Localytics, more than half of respondents said they find push notifications an "annoying distraction."
Here is a highlight of the study:
Receiving between 2 and 5 messages in one week would cause 46% of respondents to disable push notifications, while 32% of respondents said they would stop using the app altogether if they received between 6 and 10 messages in a week's time, according to Caitlin O'Connell, the marketing research analyst who wrote the report. 
No one doubts the value of push notifications. In fact, last year, The New York Times formed an 11-person team dedicated to messaging and push alert. And Facebook introduced a separate "Notify" app, which allows mobile users to customize news notifications.
So, what is a publisher to do based on this study?  Definitely, this is not a signal that all news alerts should be cancelled.  But perhaps we emphasize more alerts via social media and insist that those push notifications that come directly to the user be more selective.  Of course, in a perfect world, news alerts and push notifications are customized, so users can tell us what topics and under what circumstances they would like to receive them.
Here is another topic in which publishers and editors need to observe a "wait and see" attitude, surveying their own audiences and feeling their way to develop an effective push notification philosophy.
For more about the study:
http://blog.wan-ifra.org/2016/01/28/lets-say-goodbye-to-pointless-ill-timed-endless-push-notifications
Virtual reality pioneer in interview:
http://www.theverge.com/2016/1/25/10826384/sundance-2016-nonny-de-la-pena-virtual-reality-interview
TheMarioBlog post # 2088
Please enable JavaScript to view the
comments powered by Disqus.
comments powered by

Disqus