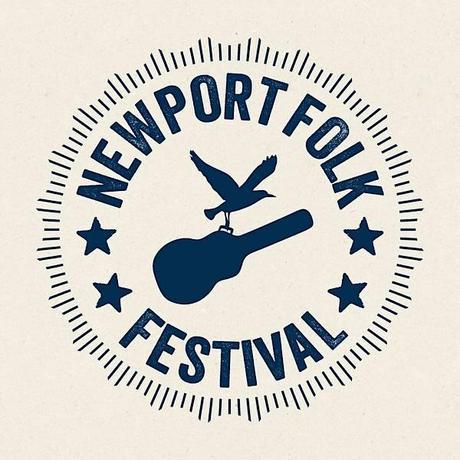 With more bands added to Friday's lineup, Newport Folk Festival has now evolved into a full-fledged, 3-day event. While the uptake wasn't quite as ravenous for Friday tickets as it was for Saturday and Sunday (Friday single day passes are still available), the move perfectly symbolizes the growth seen at Fort Adams State Park each year. Whether it be the quality of the headliners, the timeliness of the sellout or simply the overall love from almost every press outlet, this legendary festival has truly made it to the forefront of the masses' minds each summer — and for exceedingly good reasons.
With beautiful scenery overlooking the water, delicious food and an always varied and stellar lineup, Newport weekend is, for me and many of my cohorts, one of the best experiences we have all year. There's something truly spectacular about watching someone like Patty Griffin perform, then turning around to see colorful sail boats float near the waters edge. Not to mention, the New England seafood is always abundant and fresh (lobster rolls anyone?) and the crowds are probably the least obnoxious of any large scale music event. So, for anyone who's tired of being hit by expressive hula hoopers or dealing with mud people, we're happy to present our recommendations for this year's fest.
Headliners
Feist, The Avett Brothers and Beck are all headlining the main stage this year, and while I'm obviously excited, I have some reservations. The last few years have all seen main acts that span genres and decades, including legendary performers such as Levon Helm, Jackson Browne and John Prine. While this year's lead performers are all amazing, I've come to enjoy the opportunity to experience sets that carry a deeper weight in the world of folk music. I can understand the need to stay relevant for a younger audience, but they've successfully struck a better balance in previous years.
Lineup Grade
B+ Though the festival may be missing a signature legacy headliner, the rest of the acts on the bill gravitate towards the amazing realm of newer folk, bluegrass and blues. With sounds ranging from beautiful harmonies and delicate instrumentals to powerfully gritty yells and wailing guitars, there's something on this lineup for everyone.
Top 5 Bands You Need to See
Beck
With 10 full-length releases under his belt, Beck is a modern legend and an amazing headlining choice. His sound bends genres and breaks boundaries, collectively incorporating elements from folk, country, hip hop and the psychedelic. A chameleon this impressive most definitely deserves your viewership.
Father John Misty
Though there's a decent chance you'll spend a good part of his set being made fun of (he has a tendency to not-so-subtly mock his crowds), Father John Misty has proven time and time again that his witty lyrics, sharp melodies and stage presence are quite the spectacle and worth experiencing. The Fleet Foxes album has definitely forged his own path, and I'd wager that the best is yet to come.
Andrew Bird
Andrew Bird is essentially an absolute marvel. Weaving and looping his own instrumentals, whistles and vocals, he manages to craft intensely lush and interesting soundscapes in a live setting. Simply put, his music is stellar, and the way he creates it on stage is even more stellar. Go experience and enjoy!
Michael Kiwanuka
Whether he's strumming and acoustic or being accompanied by a full horn section, there's no denying the power of Michael Kiwanuka's honeyed and emotive vocals. His songs feel timeless, both thematically and sonically, and the success he's earned from only a debut full-length (and a few EPs) is well-deserved. Inspired by soul heroes like Otis Redding, Kiwanuka's sound takes that raw flavor and updates it for today.
Beth Orton
Expertly blending folk and electronic elements throughout her nearly 20 year career, Beth Orton has carved out a comfortable home for herself and her easily distinguishable vocals. Her most recent release, Sugaring Season, is one of her best yet, and I can't wait to finally see those songs and other favorites performed live. With the beautiful scenery as her backdrop, there's no better place to experience her beautiful, lyrical tales.
Top 5 Bands You Need to See for the First Time
Lord Huron
Attending a performance by Lord Huron is somewhat akin to being transported to a different, more adventurous time. Something about their rich folk instrumentals, powerful melodies and captivating storytelling always seems bigger and more impactful that just that moment and that set. Not to mention, the songs are simply amazing and the delivery is exactly in line with their overall tone.
Blake Mills
We've been a fan of Blake Mills for a while here at the site. With his expert blending of acoustic and full-bodied guitar work, minimal percussion and genuine vocals, his songs are endearingly real and captivating. For a preview of what you can expect, check out this session we released a little while back!
Langhorne Slim & The Law
Energy and emotion seem to seep from the pores of Langhorne Slim & The Law. With vocals that demand your attention, jazzy, playful piano, and a completely bare, honest delivery, they're guaranteed to move the crowd. The music is simply infectious, timeless and drips with a passion for the craft.
The Lone Bellow
The Lone Bellow have certainly been making a name for themselves recently, burrowing their way into our ears and hearts with their careful songwriting, beautiful instrumentals and mesmerizing harmonies. I can only imagine what their brand of lush simplicity will sound like in the crisp air and beautiful surroundings of Newport.
Spirit Family Reunion
With six members all performing on a variety of instruments, Spirit Family Reunion embody the connectedness and soul of folk music. Intricate banjo and guitar, country vocals and a multitude of sounds all combine for a joyous delivery that seems to woo audiences every time.