I hope you all had a great long weekend! We had lots of fun things happening around here, which I can't wait to share, but I MUST share this first ! I'm over the moon with the new trend of draped skirts!   Marchesa is incredibly feminine, but Marc Jacobs and the modern/urban twist of his collection also has a place in the fashion chamber of my heart.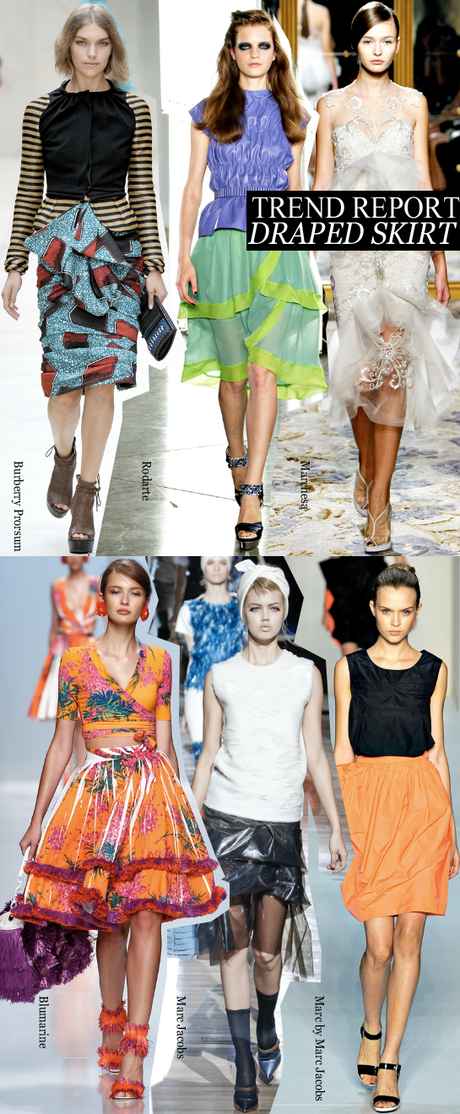 My pics from Marc Jacobs are here + here + here   and pics for 

Marchesa

are here + here 
A girl can dream, right? 
And if "straight off the runway" is not your style, here are some of my budget-friendly variations:  here + here + here + here + here+ here
WHICH ONE IS YOUR FAVORITE?