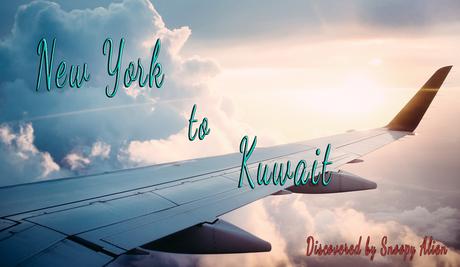 That's a rare one, folks. I've never seen a fare to Kuwait. So if you want to fly to Kuwait this fall, this would be your chance to save a bunch of money and spend it on location. Check it out!

Would like to get those deals by time, follow me on Facebook or my Twitter site, folks.
---
FROM: New York (JFK)
TO: Kuwait (KWI)

PRICE: $554 (Please note: the price may alter up or down depending on the time you check it)
REGULAR PRICE: $1000+

DISCOVERED AT: Skyscanner* (Click on the link or on the screenshot to go to the search result)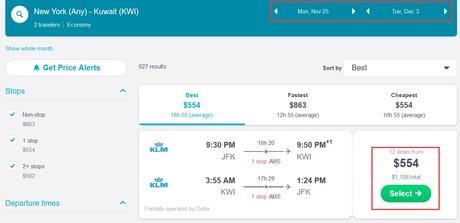 DATES ELIGIBLE: End of November 2019. Please note:  the screenshot might contain dates which are just a sample so you need to amend it to your preferred date
AIRLINE(S): KLM

ADDITIONAL INFORMATION: Luggage fee is included. Yeah!

---
*Affiliate link: when you click on this link, no additional costs would arise for you and the product or the service will not become more expensive. When you decide to buy the product or use the service, I'll get a little benefit from the provider which I would reinvest to keep this blog alive.