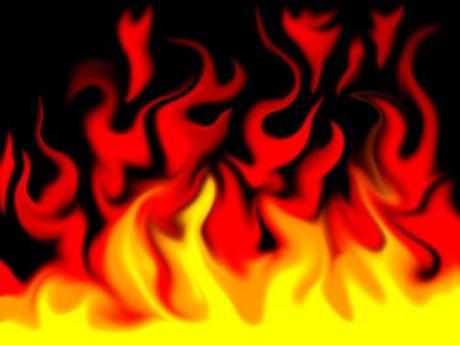 As in the days of Sodom and Gomorrah . . . .
A homosexual bar, appropriately located in the part of New York City called Hell's Kitchen, is showing hardcore gay porn on television screens that are visible from the sidewalk.
Mathew Katz reports for DNAinfoNewYork, Dec. 6, 2013, that neighbors of the 48th Street gay bar Fairytail Lounge are fighting back against the bar's porn and scantily clad male dancers which are visible to passersby, including children.
Community Board 4 is pleading with the State Liquor Authority (SLA) to turn down the bar's license renewal request. The bar's liquor license expired on Nov. 30.
"On the bar are strippers and playing above the bar on a flat-screen TVs are porn videos — all visible from the street," neighbor Stephen Roylance wrote to the SLA. "I have gone into the place several times to speak to the owner, who simply doesn't care."
Hell's Kitchen residents said the 500 W. 48th St. bar has been disruptive from the time it opened in 2011. CB4 wrote in a Nov. 18 letter to the SLA: "Since the very day it opened, the Board Office has received complaints from the neighboring residents and the 47th/48th Street Block Association."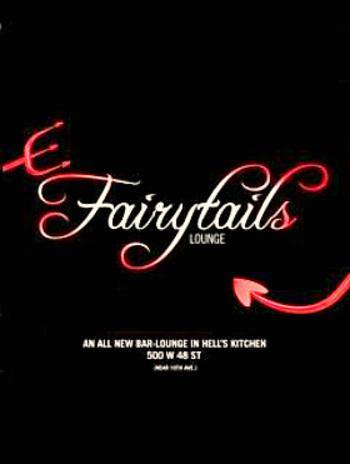 A reviewer on Yelp, Sarah Rachael W., gave the gay bar a four-star review, saying the porn shown at the Fairytail was a selling point: "The bar has go-go boys usually wearing only a jock strap…and serious hard-core porn playing on the TVs in the background. I find the whole idea experimental for the U.S. and strangely advanced."
Next-door neighbors Pat and John Hooper said the thumping music at the bar is so loud on both weekends and weekdays that they bought a white noise machine in the futile hope of masking it: "Sound vibrations from the bass speakers are felt through the frame of our platform bed. Furthermore, patrons…smoke outside the bar, talk loudly on their cell phones, laugh, scream and hang out on our building's front stoop."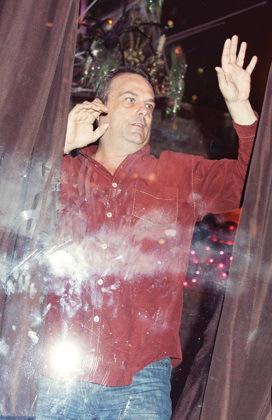 Anthony Scianna, 51
But the bar's owner, Anthony Scianna, was "belligerent" when contacted about turning down the music. Nor has Scianna responded to DNAinfoNewYork's requests for comment.
Neither has the State Liquor Authority responded to inquiries about Fairytail's liquor license.
See also:
"

CDC: 62% of HIV-positive men had unprotected anal sex

," Dec. 3, 2013.
"Macy's put drag queens in 2013 Thanksgiving Parade," Nov. 30, 2013.
~Eowyn