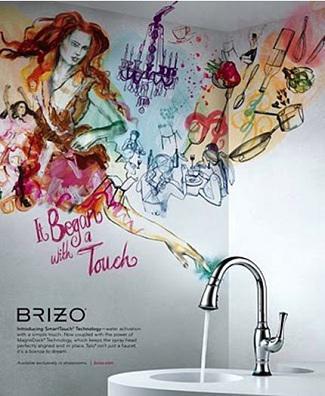 The countdown is on!  Tomorrow morning I'm off to New York and Mercedes Benz Fashion Week!  I'm really over the moon excited for this incredible opportunity – so thank you again Brizo for being such gracious hosts!!  I don't know if I'm more excited to learn more about their state-of- the-art technology and fashion-forward designs – attending Jason Wu's Fashion Show – or meeting this exceptional group of architecture and design bloggers.
Now I'd like to introduce you to this elite group of talented writers, designers and architects – so please take a moment or two and visit their websites/blogs – You'll be glad you did.
Nicholas Lovelady www.cupboardsonline.com Leslie Fine www.lesliefineinteriors.com
Carmen Christensen www.Time2Design.biz Raina Cox www.ifthelampshadefits.blogspot.com
JB Bartkowiak
www.buildingmoxie.com Patricia Davis Brown www.professionalkitchenandbathplans.com
Roberta Kravette www.nakitchens.com Arne Salvesen www.usefulspaces.net
Michelle Carangi www.holleygill.com Jonathan Legate www.JonathanLegate.com
Michelle Wiebe www.InteriorsbyStudioM.com Kymberly Weiner www.bestplg.com
Eric Miller www.InteriorsbyStudioM.com Nicole Dufour Durocher www.bklyncontessa.com
Sean Culman www.sfo.com Patricia Davis Brown www.pdbfinecabinetry.com
Richard W. Herb www.RichardHerbandAssociates.com Jennifer Rector www.DesignerPages.com
Tamara Stephenson www.nestnestnest.blogspot.com And Myself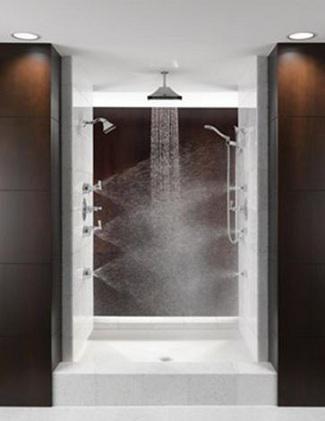 Sensori Custom Shower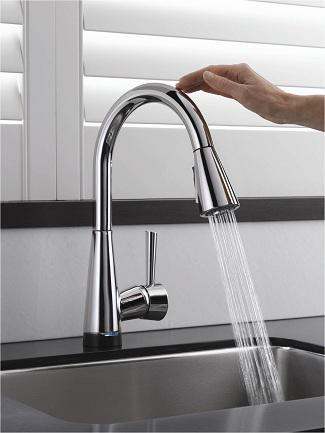 Venuto SmartTouch
So for the next few days we will be immersed in all things design. Where we will witness the fusion of technology, design and high fashion resulting in state-of-the-art products that promise to transform any kitchen and bath renovation into a high-style lifestyle.  Why should high fashion be limited to just the runway?
For me, learning how Brizo's design team conceptualizes, innovates and produces their award winning products –and ultimately launches them into the marketplace will be a huge highlight.   Oh Yeah – THE JASON WU FASHION SHOW will be an enormous thrill!
I'll be armed with my camera, flip and laptop – ready to report back with some great coverage!
See you then.
Stay Inspired!