The beginning of a new school year. A fresh start. It's one of my favorite parts of the year! Teachers are refreshed and willing to try new things, and students are generally excited to be back at school.
I'm starting this year feeling a bit weighed down by some heavy feelings, but with some self-care and a focus on the positive impact I can have, I'll get there. Eventually.
I made some updates to my office, as well as the program documents I use, and so I want to share them with you!
The entrance to my office. I added the colorful lanterns (which are from my daughter's 1st birthday party 😉 ).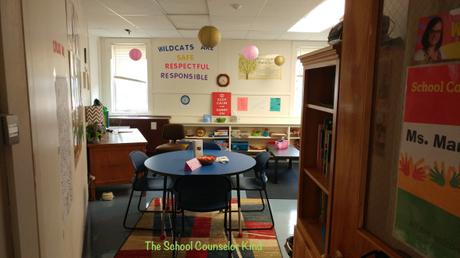 The table area of my room. I added the "Color Me" poster for students to color in when they visit.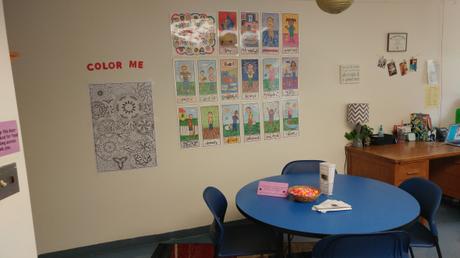 My desk area. The only "new" thing here is updated photos of my daughter. 😉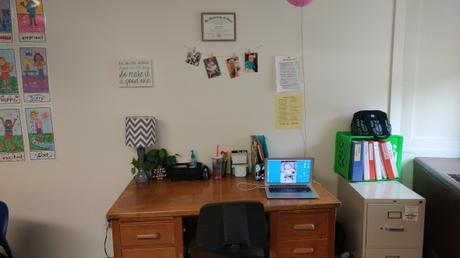 Shelves area showing the counseling tools and games that get used quite often.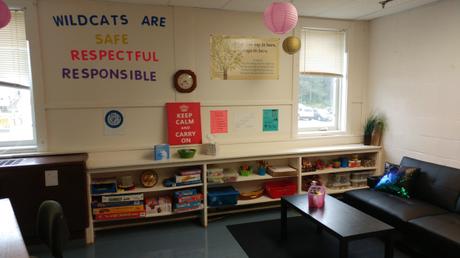 My favorite area showing my favorite new thing – a couch! I have always had a vision of a counseling office with a couch area for the comfort factor, and I'm lucky enough to have a space big enough for one. Also, the sequins pillow has quickly become a favorite for students (and adults) when they visit! It is so soothing. 🙂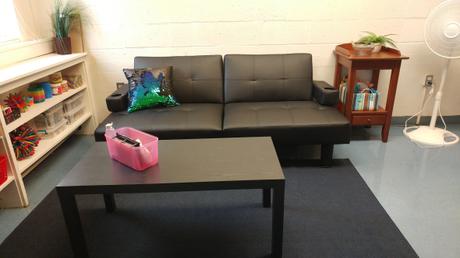 This was my VERY last minute set up for open house! I had a whole bunch of Starbursts so I printed a quick sign to put out with some of my update brochures, and voilà! (I always find that offering some kind of treat pulls people in.)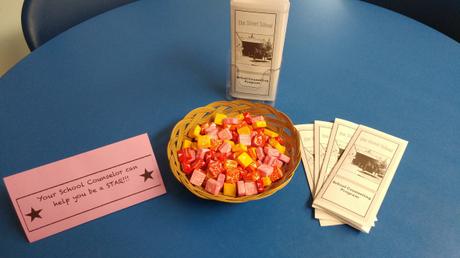 Here's a colored picture of my updated brochure, because I found they don't print so well in black and white! I made this brochure using a free app through Google Drive called Lucidpress. (If you want to see the whole brochure, click on the photo.)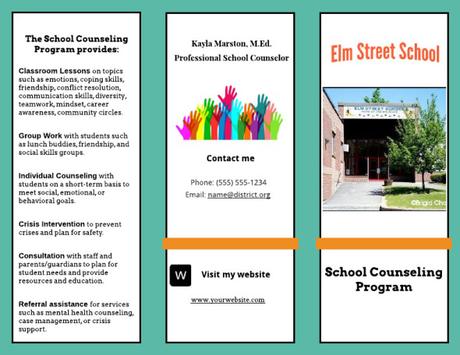 And finally, I updated my student referral form. Previously, I had students check off if they needed to meet about a small or big problem, and that language just wasn't working for me. Instead, I added options that students might need to meet about to help guide their thinking and self-advocacy. I print these, cut them, and keep them in an envelope in the mailbox on my door for easy access for students to take as they need. Click this link to see the form: Student Referral Form.
Here's to another school year doing what we do! Best of luck. 🙂
Advertisements